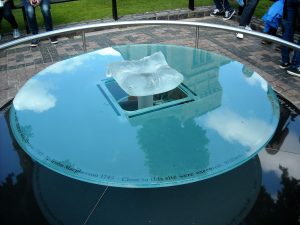 And proclaim as you go, saying, 'The kingdom of heaven is at hand' (Matthew 10:7 ESV).
In the Gospel of Matthew, we encounter five great discourses or teaching sections of Jesus. Each of these contains essential lessons from the Teacher to his learners (disciples). The first, third and last in the list below bear the names usually attached to them:
The Sermon on the Mount (5-7)

The Instructions for Mission (10)

The Kingdom Parables (13)

The Community of the King (18-20)

The Olivet Discourse (24-25)
If you want an easier list to remember, think: life (5-7), mission (10), kingdom (13), community (18-20), and outlook (24-25). Starting with your thumb, visualize a word written on each fingerprint and memorize the list. Now to chapter ten itself.
Matthew 10 is linked to the end of the previous chapter (9:35-38). In it we observe Jesus involved in the work the Father gave him to do and his prayer request for laborers for the harvest. Matthew 10:1-4 reveals a partial answer to that request. From his learners, Jesus chose twelve to form a special group in which they are also called apostles ("sent ones" – this is the only time that Matthew uses the term). These twelve disciples are listed in pairs, which is suggestive for the way others would be sent out to minister (cf. Luke 10:1).
The remainder of the chapter develops the concept of mission in three ways:
The short-term mission of the Twelve (10:5-15) — The instructions to the twelve disciples are part of the narrative. In God's plan, Jesus had work for them to do to extend the impact of Jesus' earthly ministry. While some matters clearly for the Twelve on their first "mission trip" (like their restricted location and ability to perform miracles), there are general principles that apply to missional living for all disciples. We are to serve people in their need, trust God for provision, and look for a "person of peace" and extend a local ministry from that person. Notice that even on this short-term trip, there was the possibility of opposition (10:14-15).

The long-term mission to the whole world (10:16-23) — Developing the idea of opposition, Jesus wants us to be aware of several matters: He knows the dangerous situation that he sends us into; he tells us that danger will come because of our relationship to him and the witness we give for him; he provides the Spirit as our Helper; and tells us to persevere for him in spite of persecution, even from our own families.

The response of disciples to the world's opposition (10:24-42) — First, the Lord knows our hearts and talks to us about fear. The idea is to replace fear with trust in the Father's care (10:26-33). Second, he counsels us about his agenda. He does not intend to bring peace but a sword, and so we should not think that something has gone wrong. We must maintain a proper Christ-focus at all times (10:34-39). Third, the response of people to us depends on their response to Christ. He will reward those who care for his followers (10:40-42).
Hopefully, this will give you an overview as you explore this chapter. Read it many times, because it presents attitudes that we need as we join Christ on his mission. Take many notes. Hide this passage in your heart. How can we expect to follow Christ faithfully in this world unless we know his will?
Grace and peace, David