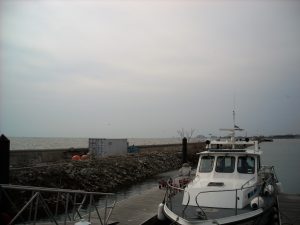 Hebrews 6:12
So that you won't become lazy but will be imitators of those who inherit the promises through faith and perseverance (CSB).
I grew up in northeast Ohio. Summers there are very warm to hot, filled with thunderstorms, and mosquitos. I enjoyed going fishing with my dad in the evenings. When we went, we made sure we used mosquito repellant. Our "bug spray" of choice was "6-12", which was pulled off the market in 1991. Without it, we could not have gone to the ponds and small streams that are ubiquitous in northeast Ohio. So "6-12" is ensconced in my memory.
Our text is a "6:12" that we need to remember, though it is much neglected. It sounds too difficult to our self-indulgent flesh: So that you won't become lazy. Laziness is pandemic; only a few escape it. Few desire to avoid its embrace. Laziness can feel very appealing, especially when we're stressed, tired, and aging. Exertion is difficult. Diligence (6:11) is hard work, as said in the previous article on these verses. We tend to view it as the opposite of comfort. I have an alarm set on my fitness watch to tell me to get at least 250 steps an hour to avoid sitting for too long. It just went off to remind me to get up and walk. We need this part of Hebrews 6:12 as an alarm to avoid spiritual laziness. We need to pray, rather than to be lazy. We ought to read and meditate on God's written words instead of being lazily distracted. We need to turn off the television or similar media devices and exert ourselves to be with people.
You see, laziness disrupts a pilgrim way of life. Laziness soothes us with smooth words. "You work so hard; you have so many responsibilities. 'Couch potato Christianity' is very acceptable for someone like you who is so overwhelmed." I write these words, not as a workaholic, but as a pastor who wants us to grow in diligence about our own souls and the good of others. We will not help others if we are lazy. Therefore, as we have opportunity, let us do good to all people, especially to those who belong to the family of believers (Galatians 6:10 NIV). This requires prayer, time, and work, all of which are contrary to laziness.
Certainly, we all need to make proper investments in rest and relaxation. But I rarely have to convince people about their need to have "R&R". The writer of Hebrews warns us all about being careless and overinvolved is ourselves. What will we do? Will we look for opportunities to serve one another in love? Or will we excuse ourselves yet again from the partnership with other believers? "Spray this 6:12" on your soul; it will help keep the mosquitoes of spiritual laziness off you.
Grace and peace, David