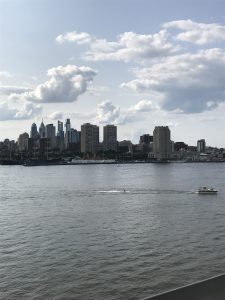 2 Timothy 2:22
Flee the evil desires of youth and pursue righteousness, faith, love and peace, along with those who call on the Lord out of a pure heart (NIV).
At an event, I once had dinner with Bobby Knight, the well-known former Indiana Basketball coach. He was the speaker that night and shared numerous stories about coaching. His theme went something like, "To win, you must eliminate what causes you to lose." It was the typical motivational speech that coaches and athletes love to bring at events.
I mention this because, sadly, this is the impression many Christian teachers give when speaking about the believer's way of life. It seems they're saying, "To be sanctified, you must keep the moral law," meaning in their view, the Ten Commandments. As we said in the last article on Holy Desires, this promotes a wrong view of sin. It also gives the idea that "holiness" is basically about not doing things.
However, a godly way of life is much more than forsaking prohibited behaviors. It requires faith, hope, and love for God and people, as well as the practice of positive Christ-like living. So then, we see in this verse that the Lord wants us to replace youthful desires with holy desires.
In Colossians three, we can learn the larger view of the New Testament pattern for the Christian way of life into which 2 Timothy 2:22 fits.
Since we are new in Christ, have Christ-focused, heavenly attitudes and aspirations (Colossians 3:1-4). Everything begins with our union with Jesus Christ and seeing our identity in him.
Since we are new in Christ, put off the ways of your former sinful way of life. Occasionally this is stated forcefully: "put to death" (Colossians 3:5-11). Yes, it is necessary to get rid of ruinous behavior.
Since we are new in Christ, put on ways of life that are consistent with our new life in Jesus Christ: "clothe yourselves with…" (Colossians 3:12-17). This is what is too often neglected. We must replace destructive attitudes, words, and actions with godly ones.
To say this graphically, God expects his people to wear "new clothes". Don't walk around spiritually naked! Dress like the children of God ought to dress. A suggestion is to memorize (or try to memorize) this "dress for success passage" (Colossians 3:12-17).
The four godly qualities set forth in our text counteract and are intended to replace youthful desires in God's people.
Righteousness – conform to God's instruction with a desire to see righteous behavior established (cf. 2 Corinthians 7:11)
Faith – trust in God or faithfulness to God – in either case we will reject human self-sufficiency and continually confess our need of the Lord. Faith is necessary for every step in the Christian walk.
Love – replaces selfishness with the desire to seek the honor of God and the good of other people. This turn from oneself to God and others must occur. We are nothing without love.
Peace – the striving for harmonious relationships among people, which God intends as one of our chief activities (Matthew 5:9; Ephesians 4:3; James 3:17-18)
So then, the Holy Spirit presents the overview of a truly Christian way of life, and specific matters to change, eliminating the old and developing the new. In our text, Paul directed his friend Timothy to replace the evil desires of youth with four specific ways of godliness. Which one ought to be a priority in your life?
Grace and peace, David