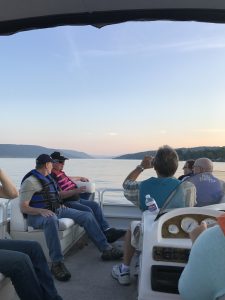 2 Timothy 2:22
Flee the evil desires of youth and pursue righteousness, faith, love and peace, along with those who call on the Lord out of a pure heart (NIV).
This verse gives wise counsel. However, we must understand wise counsel wisely. Good and godly teaching can be misunderstood and misapplied. We see that every follower of Jesus Christ is to avoid the evil desires of youth. Here is the necessity of an ongoing repentance. If you think that you are going to make an "once for all turn" in this matter, you are deeply mistaken. Sin must be put to death continually. Occasionally, we hear testimonies of people who were involved in outward, socially unacceptable, life-dominating sins. After coming to Christ, they profess that they have never fallen into that sin again. All right, we know that such conversions happen. But we need to make a few clarifications.
They are not delivered from all sins. Listen to the apostle John. If we say, "We have no sin," we are deceiving ourselves, and the truth is not in us. If we confess our sins, he is faithful and righteous to forgive us our sins and to cleanse us from all unrighteousness. If we say, "We have not sinned," we make him a liar, and his word is not in us (1 John 1:8-10 CSB). Being freed from one or a couple life-dominating sins is not the same as escaping from the influence of every sin. Spiritual warfare is not against one sin but all sins.
Failure to realize how extensive are the effects of sin in us can produce pride that can devastate a person spiritually. Supposing themselves free from a few sins can blind them to the seductions of many others. Free people in Christ must offer themselves to God as servants to righteousness (cf. Romans 6:14-22).
Part of the problem is that many have a "short check list" view of sins. This develops through an overemphasis and misunderstanding of the Ten Commandments, which are exalted over many other parts of the Bible. They are not the ethical summary of the Bible, but the covenant God made with Israel at Sinai (Exodus 31:18; Deuteronomy 4:13; etc.) This wrong view also develops the consequent wrong assumption that sin is mainly a breaking of a few prohibitions.
There is no "instant godliness", though we all wish that it was that easy. We must seek help from the Lord on a daily basis (Matthew 26:41). The life of faith involves a daily reception of grace from the Lord (John 15:1-8).
Part of the growth process involves self-control. By the Spirit, we must shun youthful desires. For example, there are countless internet sites and phone apps, but there are many that we should never go to. Taking the apps off the phone and unsubscribing from certain YouTube channels is part of self-control. Some places simply fuel wrong desires, and I do mean only wrong sexual desires. Shopping apps can fuel greed in anyone's heart.
Another important matter is how we view ourselves. While we realize how easily sin can entangle any follower of Jesus Christ, God's people should not view themselves as "sinners". We are in Christ, and we ought to find our identity in him. (Read Ephesians about ten times!) We flee the evil desires of youth, not as "sinners" but as "saints", as those already set apart for the enjoyment of God and his glory. We are new in Christ. How can we get involved in the evil desires of youth?
Grace and peace, David