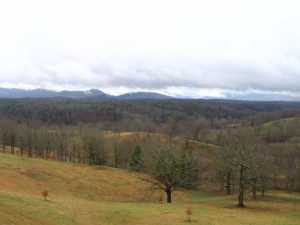 John 5:31-47
Let's look at an overview of the message or story that God tells all people everywhere in his word, the Bible. It will focus on some of God's ideas in his word about his word. Knowing these ideas will help shape and inform our approach to every book in the Book of books. I think this overview provides equipment needed for reading and learning and applying God's word to our lives.
The Bible tells the story of God's glory in Jesus Christ through salvation by judgment. God gives the written record of his word or message to people in what has proved to be an enduring and accessible resource that is better than merely hearing the spoken voice of God. The Sovereign God spoke this word through people he chose, and the Holy Spirit caused that message to be recorded by people in written form (2 Timothy 3:15-17; 2 Peter 1:20-21). For example, God spoke to Abram (Genesis 12:1-3), and the Spirit of God had Moses write down those words (John 5:46).
The Bible is primarily made up of God's narrative or story about his purpose to save and of his commentary upon that narrative. In this way, we read about God's actions in history to save a people he chose through Christ's person, word, and redemptive accomplishments. In his commentary on salvation history, God explains the significance and meaning of all this to us. Together they form our world and life view. For example, in the Four Gospels, we read the story of Christ's crucifixion, resurrection, and ascension, while in the letters of the apostles we learn the significance and meaning of those gospel events for our lives.
The story the Bible makes known is the message about God's glory. It is his surpassing value and significance as the supreme and ultimate Being and the shining brilliance and magnificence of all that he is and does. Since God is the first and best, his glory is the ultimate purpose of his creation. For example, think of Psalm 19:1.
As God tells the story of his glory in Christ, he invites people to enter into his story. We enter through regeneration and conversion (Acts 20:21). And then our lives become worship. How we live proclaims and enables the enjoyment of God's excellence. Consider Romans 11:36; 16:27; 1 Corinthians 10:31. What is God's plan? Read Numbers 14:21; Isaiah 6:3; Habakkuk 2:14; Psalm 72:19; Revelation 4:11. In fact, our destiny is the experience of God's glory (Revelation 21:1-4, 9-11, 23).
The main character in God's story is the Son of God, the Lord Jesus Christ. I see this point made in two general ways in the Holy Writings. First, it is made by direct statements of Jesus the Messiah. He tells us that God's story is about him. The Scriptures testify about Christ (John 5:39, 46). The Bible is only understood correctly as we hear it telling us the good news of Christ (Luke 24:25-27, 44-47). Compare how Paul's testimony was formed by this idea (Acts 26:9-23). This is why our theology, what we believe the Bible teaches, must be Christ-structured. God does not tell his story by talking about one of his attributes (like sovereignty or love) or about the covenants or promise-fulfillment or Israel or the new creation. These are part of the story, but the main idea is God's glory in Christ in salvation through judgment. For example, how can sinners be saved? It is because Jesus took God's wrath or judgment when he died on the cross, and in that way he rescues or saves all who trust in him.
Second, it is made by the content of the story. When you study how the story unfolds, you see four ideas: creation, fall, redemption, and renewal. All point in some way to the Lord Jesus Christ. For example, read Colossians 1:15-20. When you study how the story is told by men chosen by God to tell it, you hear the story proclaim Christ (Colossians 1:28; cf. Acts 2:22-36; 3:12-26; 17:16-31; Romans 1:1-4; 3:21-26).
God's story should be heard according to the way God told it. At this point I could say a lot about such matters as progressive revelation, key people in God's story (cf. Matthew 1:1; Romans 5:12-21), and important ideas like the seed, the temple, the Biblical covenants, God's worldwide mission, etc. Instead, I want to focus on how the Bible was put together, so that you can better understand the storyline.
Concerning the Old Testament Scriptures (OTS), we are used to the order of the books in our English Bibles, but Jesus had a different view (cf. Luke 24:27, 44; Matthew 23:35). He presented a three-fold division of the OTS: Torah (Law), Neviim (Prophets), and Ketuvim (Writings).
Torah: Genesis, Exodus, Leviticus, Numbers, Deuteronomy
Neviim: The Former Prophets (Joshua, Judges, Samuel, Kings) and the Latter Prophets (Isaiah, Jeremiah, Ezekiel, and the Book of the Twelve)
Ketuvim: The Book of Truth (Psalms, Proverbs, Job), the Megilloth or Small Scrolls (Song of Songs, Ruth, Lamentations, Ecclesiastes, Esther), and other sacred Writings (Daniel, Ezra-Nehemiah, Chronicles)
Notice in this arrangement there are 24 books but they have the same content as our English arrangement of 39 books. In both cases the Apocrypha are not considered part of the Bible. Notice also that the last book of the OTS in this arrangement is Chronicles.
When you read the OTS in this order, you see God's narrative storyline, followed by his commentary, which is followed by narrative storyline.
First narrative storyline: the Torah and the Former Prophets
Poetic commentary: The Latter Prophets, the Book of Truth, and the Small Scrolls. For example, consider how Ruth functions as commentary about David's kingship.
Second narrative storyline: the other sacred Writings.
The NTS are providentially put together in a similar way.
First narrative storyline: The Four Gospels and Acts
Commentary: The Letters (Romans through Jude)
Second narrative storyline: The Revelation of Jesus Christ (Revelation 1:1)
Reading the Bible in this sequence will help you to grasp the storyline more easily, and to find God's own commentary about Christ's person, word, and redemptive accomplishments. Enjoy reading God's word!
Grace and peace, David