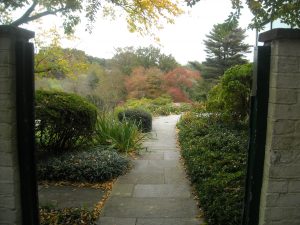 Philippians 2:1-2a
Therefore if you have any encouragement from being united with Christ, if any comfort from his love, if any common sharing in the Spirit, if any tenderness and compassion, then make my joy complete… (NIV).
Philippians is a very rich letter to a local church that had been longtime partners with the apostle Paul in his ministry. If the apostle needed help, they did all they could to provide it quickly. We might almost want to think of them as the ideal gathering of believers, except for the stern reality that ideal churches do not exist in this world. A close reading of the book reveals that they needed transformation in various areas. One of them was their unity.
Paul spoke to their need, first, in sort of in a "back door" manner. He did not bluntly tell them to be like-minded, to share the same love, to be one in spirit, of one mind, and to get rid of selfish ambition, which was the root of their disunity. Instead, he first asked them to make his joy complete. They needed to think of someone else's joy first. Then, he presented some areas in which they needed change. We all can learn from his tactfulness. He built a better way of life through better relationships.
Christians have been too task-oriented, trying to achieve perfection in themselves and others by beating people with a code of conduct or steps to change. While repeating the cliché, "Christianity is not a religion but a relationship," to the unsaved, we quickly forget this as we pursue perfection to have a better life.
How did Paul motivate his friends to make his joy complete? He wrote about what they possessed through their relationship with God in Christ by the Holy Spirit. He emphasized spiritual relationships.
He reminded them of their encouragement from being united with Christ. Observe that they knew about their union with Christ. It was the relational core of their Christian experience. We ought to wake up thinking about the truth of being united to Jesus the Messiah. This is intended to affect how we think of ourselves, how we relate to others, and how we confront the events of our lives. I have just received word of the "homegoing" of a dear sister in Christ. Praise God for the eternal encouragement that we have because of the gospel.
He pointed to the comfort from his love that all in Christ share. We are people that are loved by the Lord; in fact, we are his dearly loved children. Wherever we go and whatever we encounter, we live as his sons and daughters.
He recalled their common sharing in the Spirit. We have fellowship with the Spirit of God. He leads us in ways of godliness. He strengthens us in the inner person of the heart. He intercedes for us, because our prayers seldom make sense. He helps us endure, making God's peace real in our souls.
He recollected the tenderness and compassion they had experienced. Paul wrote in part to prepare them for the suffering for Christ that was coming to them. They were in the Lord's plan together, and they needed to be ready to help one another when the journey to glory would become harder. It makes no sense for Christians to quarrel with one another, when there is a real enemy who delights in our suffering.
Let us remind ourselves of what we share in Christ. The believer that you suppose is a problem is someone who can build you up, or rather, someone whom you ought to bless, strengthen, and comfort. It's a matter of spiritual relationship in the Lord.
Grace and peace, David