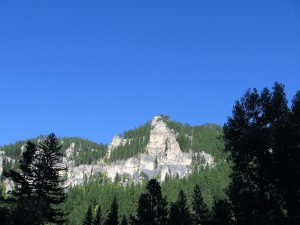 2 Chronicles 20:15b-17
In a fast-paced society with ever-broadening technological advances, it is easy to be overcome by the flux. We can crave to hear about something that is "new". This desire is not a byproduct of the information age, but comes from the human heart in our insatiable desire to know. Luke commented in Acts that this was the condition of the Athenians. Now all the Athenians and the foreigners residing there spent their time on nothing else but telling or hearing something new (17:21 HCSB). And so, we desire new phrases and ideas, and so disclose our pitiful condition.
However, the Spirit of God repeats redemption themes to build God's kind of world and life view into us.  In our text from 2 Chronicles, notice how the Spirit repeats words that he had previously used to form God's story into his people in the past. God's people need to be renewed and reformed by basic ideas that speak about our relationship with God. Ponder the ideas that the Holy Spirit used.
Do not be afraid or discouraged: This idea points them back to when the Lord was about to lead them into the Promised Land. The task ahead was huge and daunting. How could it be done? For this reason, the Spirit imbedded this idea into their outlook (Deuteronomy 1:21; 3:2, 22; 31:6; Joshua 1:6-9). We need this very much to overcome our paralyzing fears. We need to look at our resources (God and the gospel) more than the obstacles in our way (hatred, idolatry, greed, violence, arrogance and prejudice). If you suppose that your problems are unsolvable, you need to listen to what God says. Don't be afraid or discouraged! In the darkest situations, God can work for your eternal joy. He can bring sweet out of what is bitter. Remember the story of the waters of Marah (Exodus 15:22-25).
The battle is the Lord's: This idea points them back to David's great victory over Goliath, when defeat seemed certain (1 Samuel 17:47). Everyone was afraid to act, yet the Lord brought about a great victory through unlikely means. In Bunyan's masterpiece, The Pilgrim's Progress, consider Christian's stay in the church, where they showed him many unusual ways that the Lord had given victory to his people.
The Lord will be with you: This idea comes from God's covenant with Abraham (Genesis 15:1). The Lord repeated this concept many times: Isaac (Genesis 26:3), Jacob (Genesis 28:15), Joseph (Genesis 39:2, 21, 23), and to the people about to enter the land (Deuteronomy 2:7; Joshua 1:5). It is repeated to us by the Lord Jesus, in order to encourage us on our mission (Matthew 28:20). The Lord uses it during reassure his servants during the most discouraging times (Acts 18:9-10). Always remember that the Lord is on mission with us. If you're not certain that God is with you, then listen to the good news. In Jesus Christ, God offers to enter an agreement with you that will change your life. If you will turn from your empty way of life and trust in Christ who died and rose to life, he will change your heart, be your God, give you knowledge of him, which involves eternal life, and forgive your sins (Hebrews 8:10-12). Now is an excellent time to believe in the Lord Jesus and receive these gifts.
Through the prophet, the Spirit of God announced the battle plan (20:16-17a). They needed to believe and obey in order to see God at work. God expects the same from us today. God sent them out. This is a picture of where we need to be to see God at work in the world. Here's a hint: you usually won't see him at work in the safety of your home. Jesus has sent you out into the world.
March – God had full intelligence of the location of the enemy army. "Here is where to find them; just punch this address in your GPS." Shortly after this, God would do the same for Elisha (2 Kings 6:8ff).
Take positions – Get to the places where they would want to fight; find the best locations that offer a tactical advantage over their army. If you have visited Gettysburg, you have seen the high ground the Union army occupied on Little Round Top.
Stand firm and see – Surprise! They would not need to fight. The Lord was going to handle this by himself in some unspecified way. Too often we depend on our own insights, plans, gimmicks, strategies, and abilities. The Lord wants us to trust and obey. Do we know the missional "battle plan" (Matthew 28:18-20)? Then go and make disciples with the gospel (Romans 1:16-17).
Do not be afraid or discouraged – Go out to face them tomorrow. Yes, the Lord repeats the core of his message to them! "But that vast army is out there!" Yes, it is, and the way they would see it overcome was to do what the Lord told them. This is also true for us.
What are your deepest fears right now? Take a moment and write them down on paper. Next, look at what you've written. Now ask yourself, "Am I ready to trust God with my fears? Will I trust him, even if things do not work out as I'd like? Will I believe that nothing is too hard for the Lord (Genesis 18:14)?" In the presence of God, face your fears and trust in the Lord with all your heart.
Grace and peace, David