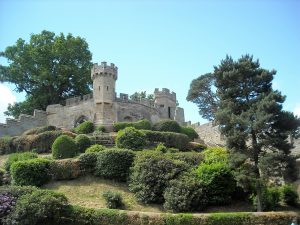 Psalm 12:3-4
May the Lord cut off all flattering lips, The tongue that speaks great things; Who have said, "With our tongue we will prevail; Our lips are our own; who is lord over us?" (NASB)
In our previous article on Psalm 12, we heard the Psalmist David's cry to the Lord because of the steep decline of godly people in his land. Notice that the focus is on people and not merely the actions of people. Godliness and ungodliness, truthfulness and lying are not mystical characteristics floating around in society. All these manifest themselves in the thoughts, ideas, attitudes and actions of people. True Christianity does not dwell in the realm of abstract concepts. It looks at people and desires to see people change. It also knows that only the Spirit of God can produce real, spiritual change in the hearts and lives of people. Jesus answered and said to him, "Truly, truly, I say to you, unless one is born again he cannot see the kingdom of God" (John 3:3 NASB).
In verses three and four, David prayed that the Lord would act against those were evil communicators. We hear such people speak evil constantly. David mentioned "empty talk, smooth talk, and double talk" in verse two (Kidner, Psalms 1-72), and in verse three, flatterers again. Lies, slander, malice, and oppressive pride abound among our people. How often have we heard of verbal abuse or been targets of the same? Our political process is poisoned by those who sin with their tongues. They speak "great things" in their minds, but it is only great evil flowing out of corrupt hearts. Brood of vipers! How can you speak good things when you are evil? For the mouth speaks from the overflow of the heart (Matthew 12:34 HCSB).
The Psalmist's request might make us shudder. He prayed that the Lord would cut off all flattering lips. This is a prayer, not for grace, but for judgment. David, who lived under the law covenant, prayed according to the penalty of that covenant for those who broke it. We can easily adopt that same attitude. However, we must remember that our time is the day of grace. Look, now is the acceptable time; now is the day of salvation (2 Corinthians 6:2 HCSB). If people do not repent, God will cut them off, but we ought to pray that he will pour out his grace and mercy on the people of our land. Abusive, malicious, lying words are destroying our people.
Verse four exposes the root of their problem: It is their pride. They assume that no one rules over them. They imagine that they can achieve their goals by their words, and that they can say what they please without consequences. We all can fall into this trap. We imagine that we can say and do what we want, and if we should run into problems because of what we've done, we will be able to talk ourselves out of it. How many marriages have been ruined by this twisted idea! How many people oppress their coworkers with cruel or arrogant talk, confident that they have the right to injure others! But the Lord knows, and he will act in his time. Let us pray that he acts in grace before it is his time for judgment.
What people say matters to the Lord. This includes you and me. While we may become upset and angry over the abusive, malicious language around us, let us not add to it. Lord, please help us to speak words of love, kindness, and peace. Begin to restore truthfulness by changing the words we say.
Grace and peace, David