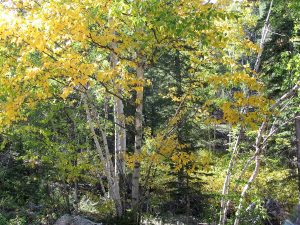 Psalm 12
Help, Lord, for the godly man ceases to be, For the faithful disappear from among the sons of men. They speak falsehood to one another; With flattering lips and with a double heart they speak (12:1-2 NASB).
The human soul can quickly swing from bright hope to dark despair. David, the king and psalmist, knew and felt acutely all the ranges of emotion. We should also, if we are willing to look at all of reality. It is very easy to attempt to insulate ourselves, to attempt to build a shelter that hides pain, suffering, evil schemes, and brutal oppression from our eyes and thoughts. We would rather "live the dream" than experience the nightmare. God made us to enjoy life and glory; therefore, it is good to want what is beautiful, pleasing, and peaceful.
However, the Lord God also made us to live in the world that now is for his honor and praise and the good of other people. This means that we will often encounter what is horrible and ugly. This psalm by David provides us with a godly way to view things as they are and to respond in a manner that brings glory to God.
We are not told when David wrote this psalm for the worship of the people of God. By the way, do we have room in our worship for "the minor key"? Must every song we sing be bright and cheery? Obviously, the Holy Spirit wants the songs we sing to express the full range of our lives. This is part of the way we share our lives with the living God.
So then, David began this song with a cry for help. We don't know when he wrote this, but his life had numerous occasions when he needed to cry, "Help, Lord!" David knew that his situation was beyond his ability. He needed the all-powerful, sovereign Lord of all to come to his rescue. The simple request, "Help, Lord!" demonstrates wisdom that few understand. When we pray this way, we confess our inability to problem solve, which few want to admit. Aren't we all ready to dispense generous doses of advice? But when we cry for help, we come as needy and lowly… in humility. It showed his wisdom in another way. He called upon his covenant Lord for help. David claimed a covenant relationship with the living God. It was a cry of faith!
Help, Lord, for the godly man ceases to be, For the faithful disappear from among the sons of men. David looked at his world, and he saw a diminishing number of godly people. It clearly seems that we in our nation share David's condition. How few are godly! How few want to stand up for the true God among a people whose lives are ruled by idols of all kinds. (Remember greed is idolatry. Don't be greedy for the good things of this life, for that is idolatry, Colossians 3:5 NLT.) Do we seek out opportunities to pray, to read God's word, to fellowship with believers, and to spread the good news, to name only a few activities of godly people? And then, there seems to be a falling number of faithful, reliable people. How many make commitments, only to break them when they have new offers to do something else that promises immediate pleasure? We can plan to live godly, but how often do the plans of Christians fail… from not keeping their word. In the world, certainly, we all encounter almost total unreliability.
If you are godly, it is easy to mourn our present circumstances. But please don't allow your grief to disable you from the first godly response. What is it? We need to cry out, Help, Lord! Pray this prayer, in order that the Lord himself might intervene in our nation.
Grace and peace, David