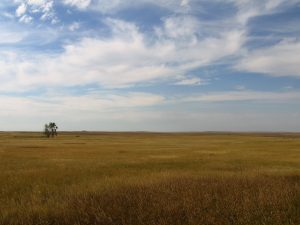 Ruth 2:1-7
A core matter of the Christian way of life is to follow Jesus Christ (Matthew 4:19; 8:22; 10:38; 16:24; etc.) We are to imitate his way of life and think his thoughts, have his attitudes, speak with grace and truth, and do good as he did. The Lord knows that it is beneficial for us also to have people that we can see as examples that we can imitate. Each of us ought to be living in such a manner that we can say "follow my example" or "imitate me" because we follow the Lord Christ (1 Corinthians 4:16; 11:1; Philippians 3:15, 17; 2 Thessalonians 3:7, 9; 1 Timothy 4:12; Titus 2:7; Hebrews 6:12; 13:7; 1 Peter 5:3). In the story of Ruth, next in the story is a man called Boaz. God has an important purpose in his plan for Boaz and Ruth. What kind of a man was Boaz? He was a godly man, a man of integrity, goodness, and action.
First we see an example of Boaz's active oversight. Surprise! Who should arrive to inspect his fields except the "man of standing", Boaz! And when did he reach his fields? He came to one of his fields after Ruth had been gleaning for a while. This was perfect timing; it was beyond coincidence.
Boaz greeted his workers in a godly manner. He brought God into his workplace by blessing his workers in God's name. Not everyone has the opportunity that Boaz had to act so boldly. Most followers of Jesus must act and speak cautiously, since they neither own the company nor are they paid to evangelize. Some Christians become overzealous and brash when they ought to be humble and quiet. The Lord expects us to be wise and gentle among our coworkers. We need to make friends from our coworkers and then tell our friends the good news, but not on company time. Having been in management, I know it is not appreciated when any worker wastes time for which they are being paid to work. So then, Christians need to show the example of diligent work.
Boaz was a man of influence and wealth (2:1). He was in a position to help the poor. This is the view that we should take of our lives. God gives to us generously, so that we might help others, and in this way show his kindness and compassion. The Lord wants us to work, so that we can give to care for others in their needs (Ephesians 4:28).
Boaz was also a godly man, as the whole book makes clear. He spoke in conformity with his world and life view. God was in his thoughts, and there could be no better greeting than to wish them God's presence of blessing. Many times in the Old Testament Scriptures, this is emphasized by saying that "God was with" someone.
Boaz noticed who was working in his fields. This shows that Boaz knew what was going on in his workplace. He wasn't oblivious. He paid attention to his workers. He knew that people were a very important part of his business. Other things being equal, the business that cares for its employees will prosper more than others that do not. More importantly, God cares very much about people! Part of your responsibility as a member of the local assembly you attend is to know everyone who worships with you. That gathering is your spiritual family, and it is unthinkable that you should fail to pay attention to people that God the Father brings into your assembly. Engage everyone in kind and godly conversation.
Boaz noticed Ruth. Hmm, this also showed that he was a real man. Men do notice women—in about three-tenths of a second or less. What made him notice her? Was it her good looks? Was it her foreign appearance? Was it her youthfulness? (Yes ladies, men do look at younger women first. Don't get upset at your man or men in general. Men noticed you first when you were the younger woman.) Whatever the reason, Boaz did notice her and decided he ought to have more personal information about her.
So then, God had Ruth and Boaz in the same place at the same time, and Boaz had some level of interest in her. This was beyond coincidence. God would use all this to accomplish his purposes in Jesus Christ. Since we are also part of the story of God's glory, we must be ready to be used by the Lord.
Grace and peace, David