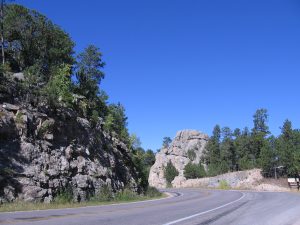 For the Lamb at the center of the throne will be their shepherd; 'he will lead them to springs of living water.' 'And God will wipe away every tear from their eyes'" (Revelation 7:17 NIV).
How will we live in heaven?
What will life be like? We will live in love, fulfilling a great purpose of God in our salvation. Therefore, be imitators of God, as dearly loved children, and walk in love, as Christ also loved us and gave himself for us, a sacrificial and fragrant offering to God (Ephesians 5:1-2 CSB). When all things pertaining to the present state of the church pass away, love will continue. Love will never fail (1 Corinthians 13:8); cf. Edwards, Heaven, a World of Love. Let's think of two aspects of the love that will be shared by God's people forever.
The great cause or source of love in heaven is the presence of God himself, who is love (1 John 4:8, 16). God will reveal the majestic greatness of his love in heaven (Revelation 7:17; 21:4). Having determined to live eternally with his chosen people, God will make known to us the riches of his love and grace (Ephesians 2:7; cf. 3:18). Since God is all-sufficient and infinite, it follows that he will be eternally the overflowing and inexhaustible fountain of love.
We will be with the Father, who is the Father of compassion and the God of all comfort (2 Corinthians 1:3). We will see the fullness of the love of the One who loved the world so much that he gave his Son for it.
We will live with the Son, Jesus Christ, the Lamb slain and resurrected, the Prince of peace, who so loved us that he gave himself for us (Ephesians 5:25). The great Mediator will see the results of his atoning work and be satisfied (Isaiah 53:10-11).
We will be with the Holy Spirit, who has poured out God's love into our hearts (Romans 5:5) and whose great task is to produce love in us (Galatians 5:22).
The people who are the objects of God's immutable, unending, inexhaustible love have three characteristics.
They are completely lovely, because no one who is unlovely has any admittance into the Holy City (Revelation 21:8, 27; 22:15). No one will have any moral deformity, but all will be beautiful to look at and wonder at the power of God's grace in Christ. The church will be a radiant church, without any blemish, but it will be holy and blameless (Ephesians 5:27). False professors or hypocrites will not mar that company. No one will have a hateful, malicious spirit, or will have any motive to dislike anyone. Everyone will draw forth love from each other.
They are perfectly lovely. Too often now there is in the best of believers some defect of character or attitude or conduct that damages what is otherwise quite attractive. But there will be nothing sinful or foolish or weak in that city. No words will disturb the perfect harmony of love that will reign there.
They will be able to set their hearts upon what they have always desired and delighted in without hindrance. Many great realities of the faith have captivated their minds on earth, and they were willing to suffer the greatest loss for what they held in prospect. Yet what we desire to know now, too often the presence of sin, suffering, death, or the simple weakness of the flesh keeps from our full apprehension.
This week, meditate on the coming glorious love that followers of Christ will share forever. Since we're headed for this destiny, walk in love together on this earth.
Grace and peace, David