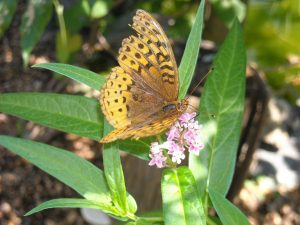 Genesis 48:1-7
In our last article, we saw that Joseph had taken his two sons to visit his dying father, Jacob. Everyone needs to honor the older members of their family, even when the visits might prove to be difficult. In our text, the visit became a little testy, because Joseph did not perceive what his father was doing. But Jacob was privy to God's plan for Israel's future. God told Jacob to do something that would affect the course of the tribes hundreds of years later. Jacob's action is an example of God's sovereign choice, an instance of gracious action (48:3-7).
Jacob recounted God's goodness to him. He gave an account of God's historical appearance to him. In a day without the written word, this would be very important to the next generation (cf. 35:9-13). We ought to give thanks for our Bibles, through which we have eyewitness accounts to the story of God's glory. We also have the prophetic message as something completely reliable, and you will do well to pay attention to it, as to a light shining in a dark place, until the day dawns and the morning star rises in your hearts (2 Peter 1:19 NIV).
Jacob also reminded them of God's covenant blessing and promise. This was Jacob's greatest treasure, and he shared it with his dear grandchildren. Those saved by grace should always speak highly of God's grace. "In all our prayers, both for ourselves and for our children, we ought to have a particular eye to, and remembrance of, God's promises to us" (Henry, Commentary). Let there be no doubt, Jacob was a man of faith (Hebrews 11:21). If Ephraim and Manasseh were worldly-minded, what would they have seen? Only a dying old man, who had been living off their father's generosity for seventeen years. What could such a man give to them? To the spiritually-minded, however, the sight is vastly different. One of God's chosen people, an heir of God, was speaking with them. Faith sees what human wisdom cannot.
Jacob received his grandsons as his own children. Though born in Egypt and not his own, Jacob called them his own sons. This is a picture of our adoption as sons (Galatians 4:3-5). Jacob pointed the two young men to the place where blessing truly is to be found. It was better for them to embrace God's people in their affliction than Egypt in its wealth. This is a lesson rarely learned in our day (1 Timothy 6:9-10; Hebrews 11:26).
In this way, Joseph came to receive the birthright, for he received a double blessing (cf. 1 Chronicles 5:1-2).
Jacob added a wise proviso in the event Joseph had other sons. Wisdom on the part of parents can prevent much grief in a family after their departure. What struggles, by those who call themselves Christians, have been carried out for a small earthly inheritance!
Jacob spoke of his long-departed wife, Rachel. It was very natural that Jacob would think of her that he deeply loved such a time. Ephraim and Manasseh were her grandchildren, too! "Strong affections in the enjoyment cause long afflictions in the loss" (Henry). In the end Rachel was vindicated, for she was the wife Jacob chose, and though barren for a while, her firstborn received the pre-eminence. In summary, this section shows a man of faith with his eye on the promised land to the end. We will do well to imitate his faith (Hebrews 11:13-16). Let us keep Christ and our eternal inheritance fully and firmly in view.
Grace and peace, David