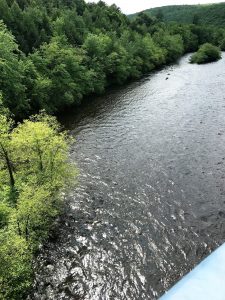 1 Thessalonians 3:2-3
We sent Timothy, who is our brother and co-worker in God's service in spreading the gospel of Christ, to strengthen and encourage you in your faith, so that no one would be unsettled by these trials. For you know quite well that we are destined for them (NIV).
We all have heard of too many scandals involving men who are ministers of the good news about Jesus Christ. A week ago Sunday, Sharon and I heard about another serious one. Thankfully, we were spared the details. Power and authority turn the heads of many pastors and elders, even if they don't fall into sexual sin, like the man we recently heard of. We seem to have an abundance of men that want to manage or control slick, efficient organizations. I pity the people under such leadership. The apostle by the Spirit presents God's alternative through the example of Timothy, who was a young man at the time of the writing of the first letter to the Thessalonians. Young men can be good men, useful to the Lord in caring for his dearly loved people.
First, Paul recommended Timothy to the Thessalonian believers. He gladly called Timothy his brother. Later in 2 Timothy, Paul talked about Timothy's faith and salvation. Here, true to his theme in this letter about spiritual relationships, he simply called him brother. Every leader must have this outlook about the congregation in which he serves the Lord. It is a family gathering. We are brothers and sisters in the Lord. We share an equal standing in the family. In other words, leaders are not "super brothers", with a better position. In God's family, there is mutual acceptance and appreciation. Leaders must model this attitude, because each one is a co-worker in God's service. A leader serves God and his people, not himself. He is content to be known as a co-worker because service is what matters, not prominence (cf. Matthew 20:25-28; 23:8-12).
Second, Paul described the work of a minister. He labors in spreading the gospel of Christ. Leaders in the church have their focus on telling the good news of salvation in the Lord Jesus to all people everywhere. They have large hearts, concerned about the eternal welfare of those whom the Lord brings into their lives. They look for possible opportunities to offer the free gift of salvation. For example, a friend of mine told me how he and his son started math tutoring to gain contacts with people in their community. They do good to others by helping them with math, which is excellent in itself. And they meet new people to whom they might be able to tell the good news. One of our biggest obstacles in telling the gospel is meeting people. I'm sure you know this already.
At the same time, ministers seek to strengthen and encourage you in your faith. This implies some measure of spiritual experience and maturity. They know what it is to be strong in the Lord (Ephesians 6:10). They have received comfort and encouragement from the Father, and understand how to lead other believers to the Father's care (2 Corinthians 1:3-7).
Third, Christ's ministers keep the spiritual stability of their local assembly in their hearts. They do not want anyone to be unsettled by these trials. In our time, the faith, hope, and love of God's people are weak. It seems like even the slightest opposition or difficulty can turn people from the way. A wise leader understands the character of the times, the weakness of his people, and the way to strengthen and encourage others in their trials. He knows that he will have to invest time and work in their lives to keep them from becoming unsettled. He realizes that with some he will need to repair their foundation, while with others, he will need to help them clear out the clutter. He can evaluate and serve them in their needs. May the Lord give you leaders like this!
Grace and peace, David