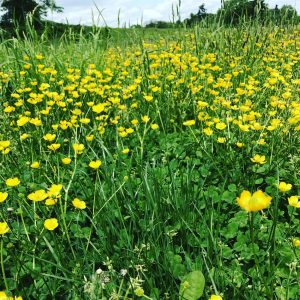 Genesis 41:1-36
There are times when it seems like God's good promises will never come to fulfillment. Many believers have had to live and die waiting for the appearance of God's plan (Hebrews 11:13-16, 39-40). During a long time of waiting, we must maintain our confidence in the Lord. His time is not necessarily our time.
God's time had now arrived in Joseph's life. One moment he was suffering in a dungeon. The next he is being honored by the king. Let us seek to learn more about the providence of God in this series on "God intended it for good."
God revealed the future to Pharaoh (41:1-8). Here is part of the mystery of God's ways. Usually, he spoke to holy men in ancient times (2 Peter 1:20). But when it was necessary, he spoke to the ungodly. For example, he spoke to ungodly Abimelech to protect Sarah. He chose a method that would lead to the exaltation of his servant and the honor of his name (cf. Mark 4:10-12).
Part of the plan was a defeat of the Egyptian culture (41:8). The religious men of Egypt could not discern the meaning of the dream. The scholars of Egypt could not explain what it meant. American culture worships or at least has overweening pride in education as a cure-all for our problems. It is clear that education has failed as our nation continues its downward spiral into the depths of violence, addictions, and abuse.
God interpreted the dream through Joseph (41:9-32). The Lord brought Joseph to the center of the kingdom in an unanticipated way. The time had come for the chief cupbearer to tell his story. If he had spoken sooner, his story may have been mocked or ignored. Now it is different, for Pharaoh needed a man like Joseph. God's servant acted wisely (41:14). On occasion, we must offend the cultural feelings of the ungodly. However, in things indifferent we must not. (There was not yet any law pertaining to the shaving of the beard.)
Joseph proclaimed God's word in the court of Egypt. He honored the Lord as the dream interpreter (41:16). Not to us, but to the Lord, be the glory (Psalm 115:1). While he honored the Lord, Joseph gave hope to his counselee.
Joseph declared the rule of God over all things (41:25, 28). God is in control of the weather. It was not a change in meteorological conditions. It was what God "is about to do". The Lord can predict the future because he is in control of it. If events can happen outside his authority then things might happen that would be contrary to what he foretold.
For this reason, Joseph confronted Pharaoh with God's unalterable decree (41:32). People have lost a sense of purpose, due in part to rejection of the biblical revelation of God's plan. History is headed toward God's goal. Life is not a meaningless collection of events.
God revealed the way of deliverance (41:33-36). To appreciate his way, we need a full Biblical perspective. If we looked at the seven years of famine in isolation from the rest of God's plan, we could wrongly infer that he did not care about human suffering. When we think of tragedies like famines, we must also hold two other truths in mind. Evil and suffering are in the world because of mankind's sin. And God has made a way of deliverance. Our hearts ought always to say, "Thanks be to God for Jesus Christ our Lord!"
God granted wisdom to his servant. Joseph knew the way to handle the crisis: a proper management of resources during the years of fruitful harvests. Read Psalm 105:16-22. He set forth the importance of organization as a means to God's end. What is everybody's business often turns out to be nobody's business. A skilled manager was required to provide for the general welfare. We should give thanks to God for the good gifts he has given to people.
Grace and peace, David