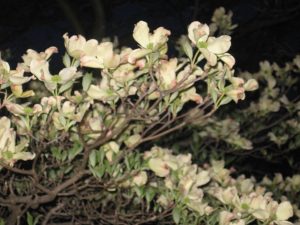 Psalm 25:8-15
Good and upright is the Lord; therefore he instructs sinners in the way (Psalm 25:8 ESV)
Previously, we considered two prayers that open this encouraging psalm. It is a meditation on the covenant friendship between God and his people. In the first part of the psalm we observed David's confession of his struggles about his hope, his need to learn God's ways, and even his relationship with God. Now after two prayers in which he confessed his struggles, he stopped to think about God and the people who are friends of God.
In the opening chapter of the Institutes of the Christian Religion, John Calvin wrote the following, which will assist our own meditation of the subject of this psalm. "Nearly all the wisdom we possess, that is to say, true and sound wisdom, consists of two parts: the knowledge of God and of ourselves… As long as we do not look beyond the earth, being quite content with our own righteousness, wisdom, and virtue, we flatter ourselves most sweetly, and fancy ourselves all but demigods. Suppose we but once begin to raise our thoughts to God, and to ponder his nature, and how completely perfect are his righteousness, wisdom, and power—the straightedge to which we must be shaped. Then, what masquerading earlier as righteousness was pleasing in us will soon grow filthy in its consummate wickedness. What wonderfully impressed us under the name of wisdom will stink in its very foolishness. What wore the face of power will prove itself the most miserable weakness. That is, what in us seems perfection itself corresponds ill to the purity of God." [1.1.1-2] This is the great problem of our day: "We flatter ourselves most sweetly." Although such flattery may make us feel good for a while, in the end it is destructive, warping our opinions and leading us away from the God who is able to meet our true needs. David has turned from flattery; now he thinks about the God who is there and speaks, the God who should be our truest friend.
David directed fellow worshipers to think about the character of God. The Lord is good and upright. When we think of God being upright, we mean his moral perfection. His character is perfect (Deuteronomy 32:4), his ways are perfect (Hosea 14:9; his works are perfect (Psalm 111:8), and his word is perfect (Psalm 119:137). By God's goodness we mean his moral perfection in benevolent and generous action.
God is generously good; he wants his creation to share the joy of his glory. God shows his goodness in two ways. The first is called "common grace" (Psalm 145). God created everything "very good" (Genesis 1:31). Though God cursed creation because of human sin (Genesis 3:14-19), the curse is within the larger context of showing greater glory in Christ restoring all things (Romans 8:18-30). So even now in common grace he preserves life and provides the blessings of life (Acts 14:17). The second way God shows his goodness is called "special grace" (Titus 2:11), which is all he does for the salvation of those who believe in the Lord Jesus Christ. Followers of Christ share in the glory of redeeming grace.
At this point we must avoid a trap. The trap is having a 'formal theology' that is contrary to our 'functional theology'. What do I mean? On one level, we Christians can talk with each other and say, "We believe that God is good. Amen." But how do we live our lives? Do we think that God is holding out on us? Do we view God as somehow demanding that we obey him without joy? Do we think that he puts the cookie jar in front of us, but never lets us have any cookies? "One of the deepest deceptions is the lie that there is something good out there and it is better than what God gives" (Welch, Addictions, p. 192). Do we think that everyone else is having fun, and that God really wants us to be miserable? Don't listen to Satan's lie that God is not good, and that sin is really good. But this is where our struggle lies!
Here David tells us what God does because he is good and upright. Since he is good, he instructs sinners in his ways. Since we are sinners, he knows that we need to know his ways. The compassion of his goodness reaches out to us, as a caring adult reaches out to help a lost child.
The devil makes unbelievers blind to lead them more easily to hell, but God teaches us his truth to guide us to heaven. He did this especially in sending Christ, who is our prophet, priest, and king. Before Jesus died for sinners, he preached to sinners for three years. Yes, more than that, Jesus pleaded with people to have a change of mind and believe the good news about himself (Mark 1:15). More than that, he promised a kind welcome to all who come to him (Matthew 11:28). More than that, he guaranteed that all who come to God through him will never be driven away (John 6:37). And today, his Holy Spirit welcomes all to come (Revelation 22:17). Right now is an excellent time to believe on the Lord Jesus and be saved!
David found assurance that his prayer to be taught (25:4-5) would be answered because of the character of God. If we want to leave the paths of sin, we should be encouraged that the Lord wants to teach us exactly how to do that, not only by information, but by teaching us about Jesus (Ephesians 4:20-21) from the inside out.
Grace and peace, David