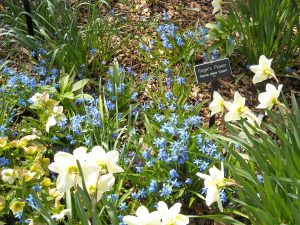 1 John 4:19-21
We love because he first loved us. Whoever claims to love God yet hates a brother or sister is a liar. For whoever does not love their brother and sister, whom they have seen, cannot love God, whom they have not seen. And he has given us this command: Anyone who loves God must also love their brother and sister (NIV).
True Christianity is not involvement in religious activity or keeping a list of rules and rituals. Instead, it is a relationship with the living God. The apostle John likes to use two terms to set forth this relationship. The first is fellowship, which speaks of sharing life with God (1:3, 6-7). The other is know, meaning more than the knowledge of facts or the knowledge of skill, but the knowledge of a person (2:3-4). We know God personally.
In his first letter John is intent on declaring the transformation that occurs when a person has a real relationship with the living God. He says that three changes occur when a person knows God and has fellowship with God.
He or she confesses the truth about God (2:22-23; 4:6)
He or she obeys God's commands (2:3-6)
He or she loves God and the people in God's family (3:14; 4:7-8)
In a couple articles this week, we will consider the transforming character that comes from a real relationship with the living God.
God's love is the source of our love. Humans do not naturally love. Rebellion against God, who is love, has twisted our nature. At one time we too were foolish, disobedient, deceived and enslaved by all kinds of passions and pleasures. We lived in malice and envy, being hated and hating one another (Titus 3:3 NIV; cf. Romans 3:12-17). Since this is true, there is no starting point in any human from which he or she can develop a relationship with God. We do not "stretch out our finger" to receive God's life giving touch. By nature, we are opposed to the God of love.
"We must once and forever get rid of the idea that God loved us by way of response either to something that is in us or to something we have done" (Lloyd-Jones, The Love of God, p. 194. God encounters us as enemies, who are spiritually unresponsive (dead in sin). "The love of God is self-generated, self-moved, self-created; and it is the very first postulate of the Christian gospel to realize that" (Ibid).
Therefore, God must take the initiative with any person for there to be a relationship between him and any person. Here are some actions that God took that we might know his love and then love others.
This initiative began before the beginning of time. He has saved us and called us to a holy life—not because of anything we have done but because of his own purpose and grace. This grace was given us in Christ Jesus before the beginning of time (2 Timothy 1:9 NIV). God knew what sin would do, so he planned a solution before the problem occurred.
The Father sent the Son to rescue us from our sins. This is love: not that we loved God, but that he loved us and sent his Son as an atoning sacrifice for our sins (1 John 4:10 NIV).
The Son came to carry out the mission of salvation. For the Son of Man came to seek and to save the lost (Luke 19:10 NIV).
The Spirit of God testifies to the truth about the Son of God, so that we can know God's love for us in Christ. But you have an anointing from the Holy One, and all of you know the truth (1 John 2:20 NIV; cf. 5:6-10).
On this Valentine's Day, think on the great story of God reaching out to you in his amazing love? Has the Triune God established a relationship with you? Respond in love to him.
Grace and peace, David