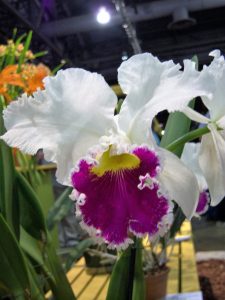 Psalm 25:4-7
People want to know and to be known. These are powerful cravings. Witness the desires for information about what is happening from a multitude of websites and to tell others about ourselves in social media. Yet when we look at life from God's perspective, we can see our own inadequacies. And this stirs up anxiety in us. David expressed his feelings about seeing himself as God saw him, but he nevertheless drew near to God.
David struggled with walking in God's ways. Make me to know your ways, O Lord; teach me your paths. Lead me in your truth and teach me, for you are the God of my salvation; for you I wait all the day long (25:4-5 ESV). David knew his weaknesses. He had an accurate self-image. He knew he had blind spots and an enemy in his own inner person (remaining sin). Still, David had a learner's attitude. Even godly men need to learn (2 Corinthians 5:9). Years ago, we visited a church where a friend was pastor. He was an accomplished teacher of God's word. He sought to stir his congregation to attend Sunday School with these words. "I still need to learn; I'll be in Sunday School."
David knew what he needed to learn: what pleases God. He was not interested in a mere outward conformity, but in really learning a way of life that is consistent with God. For this reason, he opened himself to the teacher, his covenant Lord. He wanted practical instruction. We want you to be able to use this article on Mondays, Thursdays and all other days.
David knew the entrance requirements for God's school of grace. He knew God's teaching flowed out from the fact that God was his salvation. In God's school, everything starts with knowing the Lord as Savior. From the full light of the New Testament Scriptures, we know that this is the gospel of Christ (Romans 1:16-17). A profitable next step is to focus on God choosing you, the Savior dying for you, and the Spirit helping you. David knew that the application of the teaching related to an active hope in the Lord (cf. Colossians 1:5-6; Titus 2:11-15). We cannot make progress in godliness apart from living in hope in Jesus Christ (Colossians 3:1-4).
David struggled with his friendship with God. Remember your mercy, O Lord, and your steadfast love, for they have been from of old. Remember not the sins of my youth or my transgressions; according to your steadfast love remember me, for the sake of your goodness, O Lord! (25:6-7 ESV). He wondered if God's friendship could be depended upon in two crucial areas. But instead of fretting about these matters, he approached God as his friend and talked to him about them.
David wanted God to remember his great mercy and love. Observe his God-focus. "Lord, consider yourself!" Remember your great mercy and love. This is how to pray in faith. Bring God into your story, because you are part of his story. He strengthened this with an appeal to God's long story of glory.
He did not want God to remember his sins. David confessed his sin clearly. He did not hide or evade. He put everything on the table. He confessed the sins of his youth. The godly man shudders about what the world winks at. He spoke about rebelling against the Lord. It was not little, but major sin. See his example: Use biblical concepts about what sin is to assist in making your confession genuine. But after his confession, he asked his covenant Lord to remember him according to love, God's love. His plea was not a mistaken reliance on his covenant loyalty, as some wrongly talk in our time. Instead, his plea depended on God's commitment to be faithful to his covenant promises. Since David was a sinner, how could he do this? He lived in hope that one day God would provide a better sacrifice for sin. He depended on God's promise of the Savior. And one day on Golgotha, God showed that his promise was completely trustworthy as God himself paid the penalty in full for our sins.
You and I are all sinners; yes, all of us are! Yet I have good news today! The living God welcomes you to forgiveness and righteousness in his Son, our Lord Jesus Christ. If you are feeling guilty because of your rebellion against God, God has provided the way to be cleansed from guilt through Christ's perfect, once-for-all sacrifice.
Grace and peace, David