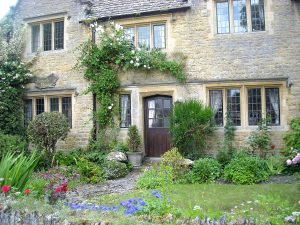 Philemon 1:7
For I have great joy and encouragement from your love, because the hearts of the saints have been refreshed through you, brother (HCSB).
When we meet together as the Lord's people, we assemble to worship and to fellowship. This last word is not well understood. It tells us of what we share together in Christ, and what we should share with each other. In short, fellowship is much more than the proverbial 'coffee and donuts' and chatting with each other about our children, jobs, houses, and sports teams. Much of this is no different from talking with others at work or with other adults at children's sports.
Fellowship concerns sharing our lives in Christ with each other. It involves building up, encouraging, comforting, and helping one another, and very much more. True fellowship rests new life in Christ, love flowing out from Christ by the Spirit, and upon shared ideas, values, and attitudes.
To experience fellowship as followers of Christ requires good models, since most of us do not grasp abstract concepts. How to fellowship is more caught than taught. If someone has taught you how to share your life with others by example or as a mentor, thank God for that person right now. But what if you and your local church obviously fall short of true fellowship? How can you fellowship differently?
One way is to study and then seek to imitate the examples written in the Scriptures. In our text, Paul commends Philemon for being such a person. Let's observe Philemon in these words of the apostle.
Philemon gave Paul great joy and encouragement from his love. Philemon's love, which came from the Spirit (Galatians 5:22), reached out to other followers of Christ. He set his heart on Paul and others to act for their benefit. His love desired that others rejoice. He wanted them to be encouraged! You see, every gathering of God's family ought to have the aim to produce joy and encouragement. We should enter the meeting determined to spread joy and encouragement, and we should leave, having received large baskets of the same. Notice that word "great" or "much". Obviously, this happens when love overflows. For example, it does not come from a polite handshake but a warm embrace. We cannot act like we've been "emotionally neutered", if we're to spread much joy and encouragement. Yes, I know love is more than emotions, but it is also not less.
Philemon refreshed the hearts of the saints. The word translated "heart" is a strong term, used for the deep interior of a person along with their emotions. Again, it was more than a polite, "I'll be praying for you; keep me posted," kind of action. It is trying to improve the outlook of a person from the depths of their being. It asks itself, "How I can act to refresh this person?" Many times, we cannot change the circumstances of others. But we can seek to lift them up, to speak hope into them, so that they will endure in faith to the glory of God. To refresh someone's heart requires us to invest time with them.
Philemon acted as a brother. His commitment and relationship to his brothers and sisters in Christ fueled his good works for them. We are a spiritual brotherhood, and we dare not forsake others because we feel we have too many needs of our own. Everyone in Christ has new life and the Holy Spirit and gifts from the Spirit. How can we hold ourselves away from our brothers and sisters because "I'm too tired" or "I'm too busy" or "I have so many problems", etc.?
Let us observe Philemon, and then let us go out to imitate him. Every group we are part of, whether small or large, need refreshed hearts. Will you give yourself to refresh others?
Grace and peace, David