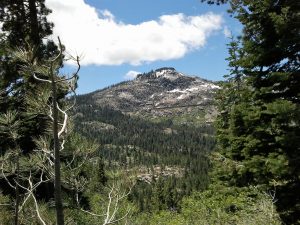 1 Timothy 5:1-2
Never speak harshly to an older man, but appeal to him respectfully as you would to your own father. Talk to younger men as you would to your own brothers. Treat older women as you would your mother, and treat younger women with all purity as you would your own sisters (NLT).
Our subject is the respect that we ought to demonstrate to others in Christ. We are all children in the family of God the Father, and he wants us to esteem one another highly. The Holy Spirit does not give us a lofty ideal, but he directs us in specific relationships. The apostle Paul gave his close associate Timothy direction about how to deliver proper rebuke to other members of a local church. Consider 2 Timothy 4:2: Preach the word; be prepared in season and out of season; correct, rebuke and encourage—with great patience and careful instruction (NIV). The fact that Timothy was a minister does not hinder the application of the text to all in the church in their mutual relations, because Timothy was to function as an example to others (4:12). Paul uses a tension-filled time, the need to correct others, as a paradigm for our interactions with each other. Every follower of Christ will have occasion to confront others in our local spiritual family, and the Lord expects us to do it. I myself am convinced, my brothers and sisters, that you yourselves are full of goodness, filled with knowledge and competent to instruct one another (Romans 15:14 NIV).
In the church, we should correct, rebuke, and encourage (don't ignore the need to encourage!) four groups: older men, younger men, older women, and younger women. We must speak in a proper way as we do any of the three actions, but there is special need for caution when the action is rebuke. It is too easy to adopt a harsh tone that harms the person and our relationship with him or her. We ought not to rebuke because we feel frustrated with the person. Neither should we rebuke because we assume we are spiritually or personally superior to the person. We must remember that we are one in Jesus Christ and that each one is deeply loved by the Lord.
In our culture, older people are demeaned, devalued, and disrespected. The Holy Spirit tells us to honor older people. Older men and women are precious to the Lord. We must regard them as our fathers and mothers. This requires us to speak with them lovingly, kindly, patiently, and gently. In other words, we must speak according to the fruit of the Spirit (Galatians 5:22-23). This is true spirituality. Older people are valued by God, and we must also value them by respect in our thoughts, attitudes, actions and words toward them. God requires us to honor our parents. Older people in our churches should receive the same kind of honor.
Younger men and women are to be treated as brothers and sisters. Spiritual experience provides many benefits, but among them is not a know-it-all attitude that can't keep its mouth shut. Neither is stubbornness spiritual. Neither antiquity or being on the cutting edge give value to ideas and ways of doing things. Wisdom and truth provide value. We must understand the times in which we live, and younger people can have a better grasp on what's happening now and where the future is headed. This does not mean that they are automatically right, but it strongly suggests that we ought to listen. A rebuke of younger people demands that we hear them and attempt to understand their situation. It involves patient explanation of godliness and true holiness.
The Holy Spirit values a family attitude. He wants us to do everything, including the hard things like correction and rebuke as brothers and sisters in the Lord. He wants us to prize the family relationship of the people of God. A church is not a business, a club, or an institution, and so it should not be run like a business, a club, or an institution. This Sunday when you are in church, take time to look around at others. They are your family. Take steps to reach out to others as brothers and sisters. Do you know them, their needs and struggles, and what causes them sorrow and joy? Invite them over to share in a family manner. Open your hearts to each other. Listen and feel and sympathize. Laugh and cry. Love.
Grace and peace, David