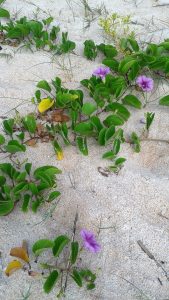 1 Timothy 3:14-15
I am writing these things to you now, even though I hope to be with you soon, so that if I am delayed, you will know how people must conduct themselves in the household of God. This is the church of the living God, which is the pillar and foundation of the truth (NLT).
The Bible is God's word; it is God's voice to us, to people. It speaks about God and mankind. God delivered it to us in human language and in human circumstances. These circumstances provided opportunities to talk to his people through all generations. In this letter, the Spirit spoke concerning our conduct in the church. As always, church in the New Testament does not mean "in a building" but "in our relationships with God and his people", since "church" means "assembly" or "gathering" or "congregation".
The great purpose, then, is to present proper conduct with God and his people. First Timothy is not about church government or rules for church order. It concerns how you and I are to share life together and with God. What makes this letter so volatile in the contemporary church is the obsession of many with themselves and their opinions rather than believing submission to what the Spirit plainly said through the apostle. The same self-obsession leads many to ignore the family values of life together in the church. (Read especially chapter five.) This letter deserves fresh, multiple readings of its text, putting aside study Bibles, commentaries, and church manuals, until we have listened together to the text, and have attained a submissive attitude toward its teaching.
As we listen humbly, we will hear teaching about what the church is. As has often been said in various forms, we must know what we are in Christ before we can practice life in Christ. In our text, we discover three ideas about the church.
We are the household of God. We are God's family. He is the Father, we his children. He is the leader and sets the values, ideas, aims, mission, attitudes, and kindred spirit of his family. He tells us how we are to treat each other (5:1-2). Matters like faith, love, perseverance, and gentleness have a high priority in God's household (6:11; cf. 1:4-5). The Father wants all to sense that such gospel-formed attitudes and actions are to be felt and experienced by all.
We are the assembly of the living God. He is life itself, and we are alive in Christ with him. The church is a gathering of life, of spiritually alive people with the living God. The church is organic by nature, not institutional. It is people sharing life, not trying to lead a successful religious business. Life is valued more than profit or loss. Since we live in this fallen world and still sin, God and we know that this life will be messy and challenging, but it remains life shared with the living God.
We guard the word; we are the pillar and foundation of the truth. We firmly hold to its teachings, passing them from person to person, and from generation to generation. Truth matters because we know it is the way of salvation to all the people groups of the earth (2:4). We also proclaim the truth to others. We use it to evangelize or "fish for people" (Mark 1:15). To put it this way, we know our mission and how to accomplish it with the help of the Holy Spirit.
This weekend as you meet with God's people, seek to imbibe and to spread these values. Listen to your Father's voice, follow the Father's Son, and worship by the Father's Spirit. Enjoy the reality that you are in the assembly of the living God! Share his love with others in his family.
Grace and peace, David