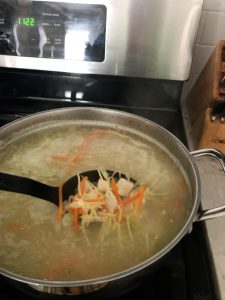 1 Timothy 3:14-15a
I am writing these things to you now, even though I hope to be with you soon, so that if I am delayed, you will know how people must conduct themselves in the household of God (NLT).
God our Father wants us to live as adult sons and daughters of God. He has put us into union with Christ, has given us the Spirit and the word of God, has joined us to others in Christ, has given us freedom in Christ to serve him for his glory, and he has told us our mission in this world. Our Father expects us to make proper use of all these gifts in our journey through this world. While we cannot make absolute plans (only God can do that), he does expect us to make wise plans and to carry out them out wisely. We cannot accomplish goals unless we plan how to achieve them. As has been said, "If you aim at nothing, you will probably hit it."
The apostle Paul made plans for his ministry. He was commissioned by the Lord to serve him (Acts 26:16-18), and to do everything he had to plan; for example, he planned for the Gentile churches to give a sizable financial gift to their Jewish brothers and sisters. It took years to carry out that plan, but it did happen. At other times, he planned to visit people, but he was unable to do what he planned (cf. 2 Corinthians 1:12-2:4).
In our text, Paul wrote to Timothy about a visit he wanted to make to Ephesus (cf. 1:3). In these few words, we can hear Paul speak about his plans.
When he wrote Timothy, he spoke in terms of what he hoped to do. He wanted to be with his friend and coworker. If Paul was with him, there were many things that they could discuss in detail about the current situation in the Ephesian church and the best way to minister in those circumstances. A personal visit would also provide face-to-face encouragement. It is good to talk with our friends in difficult situations. Paul hoped for an ideal outcome.
Yet Paul knew he might be delayed. Here is one of the mysteries of the giving of the word of God to us. The Spirit would give direct information and instruction about many things, but he did not give knowledge about everything. Paul wanted to visit, but he didn't know whether or not his visit would be delayed. The inspiration of the Scriptures by the Holy Spirit guaranteed that the finished written product would be God's word, but it did not convey extraneous information to the human writer. Paul could give teaching about elders and ministers earlier in the chapter, but he couldn't tell Timothy for sure when he could come. James wrote that we must have a humble before God attitude about our plans (James 4:13-15).
What Paul wrote was his contingency plan, if he was delayed. Timothy needed help immediately, but Paul wasn't sure he could provide it personally. So, he did the next best thing with the technology available to him. (Paul and Timothy did not have cellphones or the internet.) But his letter was in God's plan part of the word of God that we need. God used a human weakness for his glory and our good.
So then, let us make wise plans, plans to help and encourage others. But let us not be discouraged if we are hindered in our plans. This requires faith in God. But let us also make contingency plans, in case roadblocks get in the way. Don't get downhearted; God might be doing something bigger and better through our second choice.
Grace and peace, David