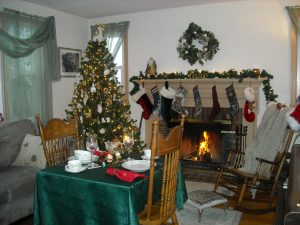 Luke 1:26-28
In the sixth month, the angel Gabriel was sent by God to a town in Galilee called Nazareth, to a virgin engaged to a man named Joseph, of the house of David. The virgin's name was Mary. And the angel came to her and said, "Rejoice, favored woman! The Lord is with you" (HCSB).
Luke wrote "an orderly account" (Luke 1:3) about our Lord and Savior, Jesus Christ. The next scene in the Third Gospel opens with a connecting phrase: "In the sixth month…." The time refers to Elizabeth's pregnancy. The forerunner of the Messiah was on his way. Next, wrote about the first step in the coming of Messiah the Lord himself. It started with a private conversation between Gabriel, God's messenger, and a young woman named Mary.
Luke tells us a couple of facts about Mary. First, Mary was a virgin. She was sexually inexperienced and hardly a candidate for an angel to tell her that she was going to have a baby. This has always been a stumbling-block to antisupernaturalists, but their world and life view is indefensible, unable to account for many facts of human experience. However, even to those who believe in God and supernatural power, the announcement of a virgin birth is unique. From what we know of the culture of Mary's time, she was probably about twelve to fifteen years old. So then, a very young woman was about to hear the greatest announcement in history in a private encounter with the angel of the Lord.
Second, Mary lived in Nazareth, a town in Galilee. Nazareth is about seventy miles northeast of Jerusalem, and it is surrounded on all sides by hills, except on its southern side. The village was unremarkable; no notable events occurred there up to Mary's time. Since the prophet Micah had announced that the Messiah would be born in Bethlehem (Micah 5:2), there was nothing in Mary's situation to prepare her for Gabriel's message. She was simply an ordinary teenage girl.
Third, Mary was legally engaged to Joseph, one of many descendants of King David. We later find out that he was a carpenter. The line of David, almost six hundred years after the Babylonian Captivity of Israel, had been reduced to obscurity and poverty. One of my ancestors was one of the founders of what is now the University of Pittsburgh, about two hundred years ago. They have never called me to invite me to a special event. I never expect them to. The point is that after six hundred years, though Joseph was in David's royal line, he and Mary were not expecting the kingdom to come to their family. They were poor peasants. They would live and die in obscurity, and maybe someday God might do something with David's house.
However, one day God stepped into Mary's life! God's messenger angel went to Mary with a great announcement. Listen to his opening words, "Rejoice, favored woman!" In Luke's Gospel, the message begins with the typical ancient Greek greeting, "Rejoice!" Gabriel urges her to be glad. True happiness was on the horizon. The joyful God had a happy task for her. We should not pass by this word. Joy is one of the great words and ideas of the new covenant age. God's people are to be joyful people (Philippians 4:4). Joy is our portion, because in Jesus the Messiah, we are right with God (Romans 5:1-11). In Mary's Son, the kingdom of God was about to happen, and his kingdom is a kingdom of joy! For the kingdom of God is not eating and drinking, but righteousness, peace, and joy in the Holy Spirit (Romans 14:17 HCSB, my emphasis).
In his opening words, Gabriel gave Mary a reason to rejoice. She is a "favored woman". Mary had received favor with God. In what way? The Lord was "with her". Since Mary clearly knew God's word (see her words of praise, Luke 1:46-55), these words would resonate in her. When people were told that the Lord was with them, it was a statement that something special would happen to or through them. The Lord was with Isaac, Jacob, Joseph, Moses, Joshua, and Gideon. All of them were great patriarchs and leaders of God's people. The last two men were great warriors. But now, God spoke these words of promise and assurance to a woman. The Lord would be with her in a more wonderful way. She would become the mother of Immanuel, "God with us". Now all this took place to fulfill what was spoken by the Lord through the prophet: See, the virgin will become pregnant and give birth to a son, and they will name Him Immanuel, which is translated "God is with us" (Matthew 1:23 HCSB).
Grace and peace, David