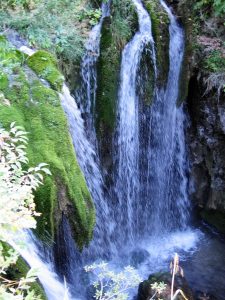 Psalm 5:1-3
O Lord, hear me as I pray; pay attention to my groaning. Listen to my cry for help, my King and my God, for I pray to no one but you. Listen to my voice in the morning, Lord. Each morning I bring my requests to you and wait expectantly (NLT).
I think Psalm 5 is a neglected psalm. Over many years among many Christians, I have never heard anyone refer to it. In a way, this does not surprise me, since most believers run in narrow streets when it comes to the passages of Scripture they read, especially when they feel troubled, and the few hymns or praise songs they sing in their churches. I like the modern hymn "In Christ Alone", but I don't want to hear it every week. Romans eight is a great chapter, but others are just as valuable. I'm not sure why most Christians don't refer to Psalm 5; perhaps the neglect can be traced to their pastors and teachers. However, this is not our topic today.
This Psalm, which is also by David, shows a man with spiritual intensity. David clearly was a man of strong desires and concentration. He was able to lead a band of unruly men for many years, while being godly. This is a rare combination. David's passionate nature carried over into his friendship with the living God. He was not reluctant to use bold words and to tell God plainly what he thought about his circumstances and his opponents and about sin and its effects.
David's intensity appears in his repeated requests for God to listen to him. Picture someone waving their arms as they strive for attention, or perhaps the endless sending of texts and emails. Throughout his life, David had enemies, who were also the Lord's enemies, who wanted to destroy him. David knew his desperate situation and kept on asking, seeking, and knocking (cf. Matthew 7:7-8). Christians today would rather moan and groan to each other than pour out their heart's concerns to their Father in heaven. Attendance at prayer meetings or involvement in prayer times in small groups lays bare the apathy of many. David gives us a better example. Call out to the Lord and ask him to hear.
David's intensity led him to express how he felt. Believers in our time are too formal and socially obsessed. To cry or to groan in prayer…? Can't do that; what might someone think? He wrote about groaning. This word is related to the word for mediate, and so we can think of a groaning meditation. To meditate is not to seek a feeling of passivity but of engagement with God and his truth. David sang about crying out to God for help. If you softly say help to people, I doubt that anyone will notice. Surely, God knows all our words before we speak them (Psalm 139:4). But that is not the issue. The Lord wants us to share our lives with him, and this involves making our desires, fears, and perplexities known to him.
David's intensity caused him to focus on the Lord. He confessed his total and sole dependence on the Lord. He did not pray to anyone else. He also prayed in the morning. He started the day in fellowship with his God. This strengthened his commitment to the Lord. We can pray anytime of the day we wish. Sharon and I usually pray together at night. Praying in the morning is not a command, but it might be a helpful example to build our spiritual intensity.
I boldly suggest that we all think though the words of our text. Perhaps we need to read them out loud before we pray, yes, even when we pray with others. The Lord wants our hearts (Matthew 22:37). We can start by praying from our hearts instead of merely by reading our requests off prayer lists that are so common in churches. David the king was a man after God's own heart. Let's learn from the words of this song.
Grace and peace, David