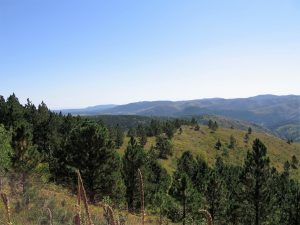 2 Corinthians 7:2-4
Friendship is a two-way street. Friends reach out to each other. They delight to share life with each other, even when this requires some straight talk between them. The believers in Corinth needed to receive Paul's words in the spirit in which he gave them. He wrote: I do not say this to condemn you; I have said before that you have such a place in our hearts that we would live or die with you (7:3).
Paul had not said what he had to condemn them. Since we are sinners and know what sin deserves, it is too easy for any of us to walk around in a spirit of condemnation. The case is complicated for those who lack a clear understanding of the gospel. It disables them from living in conformity with the gospel. For example, when people with condemnation ringing in their ears hear the Lord's commands, they hear condemnation instead of instruction in Christ-likeness. And so they act like they are being judged rather than helped. Paul understands such spiritual weakness, so he plainly tells them that he is not speaking this way to condemn them. They should have caught his true attitude when he reminded them of what they are in Christ and the promises they have from God. But we people can be slow to understand, and so Paul wisely reassured them. We must be willing to invest the necessary time it takes to reassure others of our love in Christ for them. Once said is rarely sufficient, especially when admonition and correction is involved. Love is patient.
Paul adds a reminder about his deep brotherly commitment to them. He resends a message about his ongoing affection for them. How we all need to do this! I have learned through sad experience that once or even a couple times is insufficient. Regretfully, life has no undo command. He wants them to know that they are in his heart! Here is where the contemporary church falls far short of the early church. Their operating attitude of heart was deep affection; ours sadly has been casual acquaintance. Vibrant Christianity does not rise out of the surface dust of casual friendship. The apostle committed to being willing to die or to live with them. Paul had the same kind of kindred spirit that Ittai the Gittite showed to David (2 Samuel 15:21). Such an attitude shows forth the power of God's love. This is how to reassure one another! We ought to remind one another of our commitment to each other. For example, one of my friends and fellow workers in the gospel watched the movie Dave. It is about an ordinary guy who becomes a stand-in for the president and through a bizarre plot finds that the one-night temp job has become permanent. Eventually, Dave feels guilty about doing this, and leaves. But in the meantime, he wins the loyalty of a secret service agent, who says, "Dave, I would've taken a bullet for you." And so, my friend said to me, "Pastor, I'd take a bullet for you." And I think he did a number of times! Each of us should have that kind of kindred spirit for each other.
The apostle Paul reassured them about his love for them. I have spoken to you with great frankness; I take great pride in you. I am greatly encouraged; in all our troubles my joy knows no bounds (7:4). He reminded them about how he spoke to them and of them. He knew he had to do this, because of the way he had spoken to them. And they needed to know how he talked to others about them. To them, he always talked with great boldness. This is how Christians should talk with each other, since God's love has been poured out into our hearts by the Holy Spirit (Romans 5:5)., and love rejoices with the truth (1 Corinthians 13:6). Love wants those it loves to walk in the truth (3 John 4). While love will speak kindly, it will also speak boldly, because hidden love is worthless. When he talked about them to others, he always talked with great boasting. Paul bragged about what the grace of God did in them and through them. "Here are people, brought by the Spirit from the darkness of sin, who will one day rejoice in the glory of God!" What good news it is to see hopeless sinners now recently born again from above! What good news it also is to see Christ's people persevere in grace year after year as they head for glory. We need to regain the lost art of boasting in the Lord (1 Corinthians 1:31).
Paul told them of his joy while he was suffering. This showed the depths of his delight in them. Though he suffered, he was comforted, yes filled with comfort. Hmm, do you have this same kind of interest in those with whom you share life in Christ? Not only is that true, but he also overflowed with joy! Where does such overflowing joy come from? Clearly, it comes from the grace of Christ in the gospel. What Christ has accomplished through his death and resurrection is much greater than any trouble in the world. Do you have such joy in the gospel?
Grace and peace, David