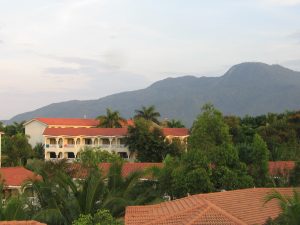 Ezra 1:1-11
We anticipate that people will act according to their character and their worldview. Moms are supposed to be tender and affirming; judges are supposed to uphold justice; servers in restaurants are supposed to be happy and considerate (at least if they want a generous tip). When we meet people, we tend to classify them immediately. We may or may not approve of their actions and personality, but we assume that they act consistently. Then we make adjustments when they are in our immediate world. Think of the grouchy boss or the snoopy person on Facebook. We learn how to adapt our interactions with such people.
Israel had been in exile from the Promised Land for seventy years. During that times they suffered at times and thrived at others. This happens. Some live in misery and bitterness, while others profit from the situations. One reality that all the exiles in Babylon and then Persia endured was that they were not free. They had been taken out of the land by the will of the Lord, and they had lost the old covenant way to worship and to draw near to God (at the temple offering sacrifices through the priests). Oppression and separation had become the "normal" for them after seventy years. There wasn't any reason to look for change, as long as they were under the heel of the world's superpower of their time. Or was there?
The Lord teaches us in his word that he is able to change the normal situation and to provide unnormal provision for his people. Yet we are so accustomed to the normal that we feel that the normal we are in now will always be normal. The post-exilic books (Daniel, Ezra, Nehemiah, Esther, Haggai, Zechariah, Malachi) are unfamiliar territory to most readers, with the exception of Daniel. We ought to read them, since the Lord God has much material in them which will build hope (Romans 15:4). Since the new covenant people are "scattered exiles" in this world (study 1 Peter), there are many lessons in these writings for our profit.
God acted in conformity with the purpose of his will: "in order to fulfill the word of the Lord spoken by Jeremiah" (1:1; cf. Ephesians 1:11). God acts according to his plans, which he sometimes makes known to his people. We saw previously that God acted in the exodus according to the promises made to Abraham, Isaac, and Jacob. Here, God did what he told Jeremiah he was going to do (Jeremiah 25:11-12; 29:10-14). God will always do what he has promised, but we should never expect him to do what people speculating about "Bible prophecy" have taught. For this reason, we need to know the word, and we learn it by carefully reading it.
God acted directly on the heart of Cyrus, the emperor of Persia, in order that he might make a proclamation (1:1). He was going to speak in a manner very unnormal for an emperor, most of whom have been very oppressive in the history of the world. The Lord can act directly on the hearts of the rulers of nations to turn them to do what he chooses (Proverbs 21:1). He is sovereign over the affairs of kingdoms. For a man in his high position who led an empire that followed other gods, this was very unnormal.
God revealed to Cyrus a mission for him to accomplish (1:2). The Lord taught him that he and not Cyrus was the true ruler of the world and its nations and so Cyrus received his position from the Lord. With this idea of his purpose in God's world, Cyrus was faithful to the mission that God gave him. We must remember our mission (Matthew 28:19-20). Let us ask ourselves who is more faithful: a pagan emperor or us? Cyrus knew that this was a specific mission. He was to build a temple for the Lord in Jerusalem. We are to help build a temple for the Lord from all nations.
God instilled a spirit for the mission in Cyrus (1:3-4). He became a coach to help God's people participate in the fulfillment of the mission. He encouraged them to return to Jerusalem and to build his temple. He told people to contribute to the task. This is very unnormal, especially when you read today's news and see how opposed human governments are to God's people today.
God changed the hearts of his people to become involved in the mission (1:5-6). God stirred up some to return to Jerusalem. He moved others to give to help them on their way. From the unnormal of captivity (which they had got used to as normal), the Lord led them to return to the normal for the old covenant people: life in the Promised Land.
God induced Cyrus to return the articles of worship that had been taken from the temple (1:7-11). Everything in old covenant worship had to be done according to the pattern that the Lord gave Moses (Exodus 40:16-33). The people needed those articles to reestablish worship of the living God. Therefore, the Lord made sure that they received them. These articles were worth a large amount of money, and for Cyrus to part with them was truly unnormal provision.
The Lord God who acted in Cyrus' life is the same Almighty God today. The Lord Jesus, who rules over everything for the good of his church, knows what we need for the mission he gave us. He can change human governments, in order that we might be able to reach people. Or he can give us Holy Spirit boldness to act during opposition and adversity. May we be encouraged that the Lord is able to give whatever "unnormal provision" we need.
Grace and peace, David