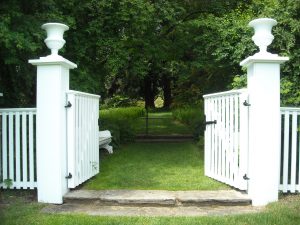 Judges 1:1-7
I think in every human heart there is a desire to know what might have been. Everyone makes countless choices daily. Most are seemingly minor and we give no thought to them. Others are more major, and they can trouble us, especially if the decision produces consequences we do not like. Then we ponder, "Did I make the right one? What if I had done such and such instead?" Yes, it's that "what if" that troubles us.
Judges is not the book in the Bible that you read if you are looking for peace and encouragement. The book disturbs people greatly, because of its record of the sins of people and God's judgments on those sins. Yet it is part of the story of God's glory that leads us to realize why people need God's king. The old covenant people of God (Israel) had been given many opportunities and advantages to live with God in peace and joy. But the first section of Judges (1:1-3:6), reveals their failures and judgment that fell upon them, because they did not in faith obey the Lord. In other words, we see the cause of Israel's spiritual decline after the time of Joshua. As a contrast to the rest of the section, in the opening verses the Holy Spirit records how Israel should have acted after the death of Joshua.
Before we come to the text, we must remember a crucial difference between Israel and the church. The church is God's spiritual nation, which is not of this world, and since it is not of this world, it does not fight with the weapons of this world (Jn 18:36; 2 Cor 10:3-6). However, Israel was a nation like the other nations of the world, except that they were to live for God's glory and had God's word and promises and the way to live with God (Romans 3:1-2; 9:4-5). Since they were a physical nation, they had to use worldly weapons to maintain their existence. Their enemies, the Canaanite people groups, were to be removed from the Promised Land, because of their total wickedness. During the time before Christ's death and resurrection, God let the nations walk their own way, and this they did, turning their backs on God, and in the process committing great acts of wickedness (Acts 17:26-30; Romans 1:18-32). The Canaanites were notoriously wicked in their rebellion against God, and God decreed that their civilization was to end (Deuteronomy 7:1-5). Again, this is uncomfortable, since people do not like to hear about judgment, until they have a deep and bitter experience of the ruin that sin causes.
The Lord caused Israel to prosper when they submitted themselves to him (1:1-2). The people started the post-Joshua period with a wise request. They did not allow the passing of their leader to deflect them from their duty. There was still much land to be conquered and effectively occupied (cf. Joshua 13:1-7; 23:1-13). As you can read in Judges 2:10ff, this did not last long, but at least they started out in the right way. Some don't even make it this far! Godly leadership is a good gift from God. We ought to be concerned about the next generation.
They recognized God's rule over their nation. This is the important point. Here is the theme: The Lord's kingship over his people. In this event, they wanted to do as he pleased, instead of pursuing their own pleasure. When God's people have this desire, they are showing the character of Jesus Christ (Hebrews 10:5-7). The sons and daughters of God are to act like the Son of God.
The Lord graciously responded to their request. The Lord provided them with an answer. He specifically directed that Judah was to act first. The Lord used means in this answer, for Judah was the most powerful tribe, and the one God had already chosen to lead (Numbers 2:9; cf. Genesis 49:8-12). The Lord promised them the victory: "I have given the land…." As ruler over all things (Ephesians 1:11), God assured them of triumph consistent with his purpose and promise.
We should lay hold of this truth in our own lives (Romans 8:37). The truth of who and what we are in Jesus Christ frees us to trust in our sovereign Lord, even when life seems to be against us. The promise of victory is just as sure to us as we walk by faith (1 Jn 5:4).
Grace and peace, David