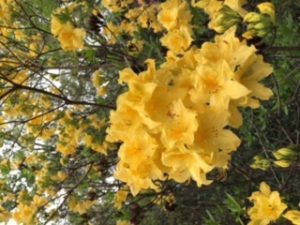 Hebrews 10:23
The God who makes promises is the ground of hope (confident expectation). The writer of Hebrews presents God as "he who promised". The emphasis at this point is not on the content of what God has promised, but it is on the God who makes promises to his people. Remember this idea: We must exalt the One who promises and not the promises in themselves. We do not worship the Bible, but the God who has spoken in the Bible. His faithfulness to his word is the crucial matter. Many people say wedding vows, but it is the character of those who repeat the vows that gives any substance to them.
Knowledge of the living God is more important than the promises, and it is the basis of our interaction with God's promises. This is not to disparage the promises but to put them in their proper place. We will not evaluate his promises correctly unless we have a proper estimate of God and his character as God. John 3:16 is a beautiful verse, but it means nothing to the one who knows little or nothing about the God who loves the world. For this reason, seek to gain a greater knowledge of God. It is gained through daily communication with him. Therefore, to strengthen us, let us consider God as the promising God. You can review how God interacted with his people by giving promises:
Noah (Genesis 6:11-22)
Jacob (Genesis 28:11-15)
Elijah (1 Kings 17:2-6)
Abraham (Romans 4:16-25)
All this important to grasp, because hope "feeds" on the promises of God. As your body is nourished by physical food, so your hope is sustained and strengthened by God's promises. The way to an unswerving profession of hope (confident expectation) is to lay hold of God's promises and to "make them your own"; that is, put them into your world and life view and act accordingly. The inner person of the heart especially needs to be refreshed with God's promises in the good news of Christ. Think of their incomparable greatness and glory. When we enjoy their fulfillment, then we will be eternally happy.
How are you feeding your hope? If you have a feeling of hopelessness, perhaps you can trace the problem back to an improper diet. Try a "hope builders" spiritual diet (a good diet helps you build strength) for a few weeks. (Yes, it might interrupt your current "Bible reading plan". I know it's shocking to suggest such an interruption. But isn't hope of great value to the true Christian way of life?) Here is a sample that I suggest for people who desperately need to strengthen their confident anticipation in the Lord.
As you pray for God to strengthen your hope, read and think about and then pray based on the following passages:
Read one section from one of the following each day:
The Life of Abraham (Genesis 12-22)
The Life of Joseph (Genesis 37, 39-50)
The Life of David (1 Samuel 16-31; 2 Samuel 1-24)
Read one or two sections from one of the following each day:
The Gospel of Mark
Romans
Read one of the following each day: [Repeat as necessary]
Psalm 6; Psalm 13; Psalm 23; Psalm 27; Psalm 37; Psalms 42-43; Psalm 73; Psalm 107; 1 Corinthians 15; Hebrews 11; Revelation 1:12-18; Revelation 7:9-17; Revelation 19; Revelation 21:1-22:6
Conclude by thanking God for his word that builds your hope by the power of the Spirit.
We need to arrive at the full confidence that we can depend upon God, the faithful God. We can trust him with our lives now and forever. The Christian life is a walk of active faith. We dare to trust the invisible God in the all too visible challenges that we face. The life of a follower of Jesus is not intended to be a pleasant stroll in the park while you sip on free lemonade. For this reason, we must have confidence in the faithful, promise-making and promise-keeping God.
Grace and peace, David