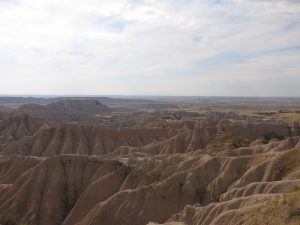 1 Corinthians 1:18-25
For the message of the cross is foolishness to those who are perishing, but to us who are being saved it is the power of God (NIV).
When we consider the spiritual condition of the world, our mission can appear to be futile. But there is good news! The message of the cross is the message of salvation (1:18). Too often "salvation" is an empty word that is spoken as a password to be accepted as a Christian. Its meaning is neglected. Salvation means that a person has been rescued by God from sin, guilt, and their consequences. It tells us that our future is horrible, unless God himself delivers us.
The world does not mind hearing a message of limited change, even if it requires a small amount of religion. Most people will admit that they and their society "have a few problems". They will even seek help when the problems start to cause pain. Think of the multitudes who run to therapy sessions or take legal drugs everyday. The patients are seldom told, "Don't worry sweetheart; we'll deal with your liver and kidney problems in a couple years. Oh, and by the way, these drugs treat physical symptoms and in no way, should be considered curative." Most people will even admit that some small changes need to be made in their lives or in the way that society is operating. This is a "Band-Aid" approach.
But the message of the cross is intolerable to the world apart from God.
It is unbearable because it reveals the depth of the human problem. People are perishing! This speaks of what we are, and not merely what we are doing. Humanity is a perishing race. This speaks of the need for God to rescue those who are perishing. "What? Go to God for help? No way. I don't want anybody telling me what to do, especially God."
It is extremely painful, because it speaks of human responsibility. People do not like to hear that they are blameworthy. "It's not my fault! It's my parent's fault or my siblings' or my children's or my teacher's. But I didn't do it!" They do not want to hear that they must answer to their Creator.
It is totally disgusting to them because it divides people into two categories: those who are right with God and those who are condemned. They do not like to hear that they are lost. They do not like to hear that God has found others by his grace.
However, the message of cross is God's way of salvation. For I am not ashamed of the gospel, because it is the power of God that brings salvation to everyone who believes: first to the Jew, then to the Gentile. For in the gospel the righteousness of God is revealed—a righteousness that is by faith from first to last, just as it is written: "The righteous will live by faith" (Romans 1:16-17 NIV).
Grace and peace, David