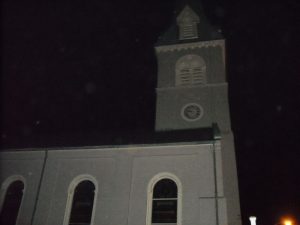 Acts 4:23-31
The setting of our text is the arrest of Peter and John. The religious leadership of Jerusalem made threats against them. The apostles reported this to the church. Notice that they shared their problems with other believers. "This is essential for the children of God—to encourage one another, and to join in godly fellowship so that under the banner of Christ they may vanquish the common enemy" (Calvin).
But experience tells us to add a caution. Some personal problems are not for public knowledge. The Bible does not encourage busybodies. Do not polarize between an excess zeal for sharing in your local church or small group and the violation of an individual's right to privacy.
The church responded to the problem with corporate prayer. Individual prayer is surely important, and so is family prayer. But corporate prayer is an indispensable part of a gospel church. They devoted themselves to the apostles' teaching, to the fellowship, to the breaking of bread, and to prayer (Acts 2:42 CSB).
What did the church do when they met to pray? They responded with meaningful worship (4:24-28). Again, we must be careful at this point. Their example is not a formula for how to pray. We pray in the Spirit as our hearts respond to his wonderfulness. Having said that, we ought to learn from their example, though we must not turn examples into forms or steps.  They were thinking of how the character of God related to their problem. Knowing the greatness of the Father in heaven, as little children they cried out in their distress.
The worshiped God as Creator (4:24) Consideration of God's creative work involves meditation on his power (Psalm 19:1-6; Romans 1:20). The One who can create is able to meet our most crucial needs.
The worshiped God as Revealer (4:25) The Old Testament speaks about Christ (Psalm 2:1-12). They listened to the word as God spoke regarding their problem. Since they were followers of Christ, opposition to them was opposition to Christ as well. (cf. 4:7, 17-18). The Scriptures are applicable to our needs. As we grow to understand our union with Christ, we come to realize what it means to approach God in Christ's name.
The worshiped God as Controller (4:26-28). They recognized that a spiritual battle was being fought; that is, the then present situation of threats against the apostles was really opposition to Christ. We must not live as though there was no supernatural dimension to life. If we do so, we are living as natural men, rather than spiritual men. The disciples needed to learn in this area' as in the feeding of the 5,000 (cf. John 6:5-6).
The church's confidence is in God's sovereignty. The Lord of all nations has set limits to what sinful people are allowed to do. We have recently experienced several tragic events in the mass murders of many people. It has looked like prayer is useless and that his people are left helpless. But God's plan for his glory in Jesus Christ will be successfully accomplished. Atheists may mock on their Twitter accounts. Their callous lack of compassion is another matter, and their heartlessness toward grieving and suffering people has been exposed and will be dreadfully judged on the last day. But God's will is the determinate factor, and his power always achieves what his will designs. Like the suffering early church, we also may confidently pray. Grieve over the fallen. Weep with those who weep. But it is time for the church to pray!
Grace and peace, David