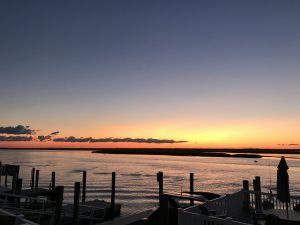 Genesis 50:15-21
You intended to harm me, but God intended it for good to accomplish what is now being done, the saving of many lives (Genesis 50:20 NIV).
To restore relationships, we must act according to God's word. To approach situations in conformity with God's word, we must understand it. We need to be convinced that the leading person in the God's plan is God himself, and not ourselves or the other person. This God-focus is often alien to how we act. But observe Joseph's good and godly reply.
First, Joseph brought God into their problem. He directed them to replace their fear of retaliation with a fear of God. It is like Joseph said, "Make your peace with God, and then you will find it an easy matter to make your peace with me" (Henry). I think you will find that most believers will have a responsive heart to requests for forgiveness (Matthew 18:21-35), though granting forgiveness might not happen without an internal struggle. As a godly man, Joseph knew that vengeance belongs to the Lord, and he was content to leave that to God. Do not repay anyone evil for evil. Be careful to do what is right in the eyes of everyone. If it is possible, as far as it depends on you, live at peace with everyone. Do not take revenge, my dear friends, but leave room for God's wrath, for it is written: "It is mine to avenge; I will repay," says the Lord. On the contrary: "If your enemy is hungry, feed him; if he is thirsty, give him something to drink. In doing this, you will heap burning coals on his head." Do not be overcome by evil, but overcome evil with good (Romans 12:17-21 NIV). It is very tempting to want to even up the score a little, isn't it? Even when you're right, you must resist the desire for personal revenge.
Joseph had already forgiven them, but had they made things right with God? There is a scene from Chariots of Fire, which is almost certainly fictitious, and used by the script writer to express Eric's inner struggles. Jenny said to Eric after he missed a service, "It's not me you have offended." God was in his thoughts. While it is good to seek a restoration of relationship with another human we have offended, we must seek God's favor above all. Do not make an idol out of your relationship to another man.
Second, Joseph explained God's providence to them. They had intended evil; they truly had sinned. Notice that Joseph didn't minimize their sin. When you counsel someone, don't minimize their sin, but maximize God's grace. Yet, Joseph made it clear that God had intended good. He can use a bad situation to produce a good end. Remember Peter's words. This man was handed over to you by God's deliberate plan and foreknowledge; and you, with the help of wicked men, put him to death by nailing him to the cross (Acts 2:23 NIV). God and people can intend two contrary purposes in the same incident, but God's ultimate purpose will prevail (cf. Proverbs 16:1, 9). Joseph also reflected God's character to them. He promised to provide for them (cf. Matthew 5:44-47).
We ought to imitate Joseph's excellent attitude and actions. Learn to return good when you have received evil. And so, Joseph spoke words of assurance and kindness (cf. 2 Corinthians 7:8-10). When we speak this way, we keep the instruction of the Lord Christ. Be kind to one another, tenderhearted, forgiving one another, as God in Christ forgave you (Ephesians 4:32 ESV).
Grace and peace, David