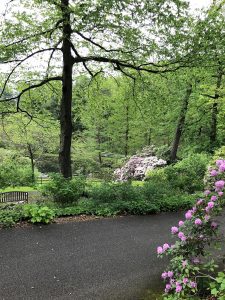 Hebrews 6:11
Now we desire each of you to demonstrate the same diligence for the full assurance of your hope until the end (CSB).
Our subject is the Christian way of life. We are on a journey from this world to the heavenly city. God has provided great helps to us on the journey. We have his word to tell us the story of his glory and to set forth wisdom in the light of that story. The Spirit of God is our ever-present Friend to provide the presence of Christ, power to serve, and purity of life, and passion to communicate with God (cf. Romans 8:9-17). We also have brothers and sisters in Christ and their gifts for mutual benefit. With all these benefits, our progress to the city of God might seem to be automatic.
However, spiritual leaders understand that those in their local assembly need to demonstrate diligence. In the previous verse, the initial readers of this book were commended for demonstrating work and love as they served the saints. (A saint is someone set apart for God, which means a follower of and believer in Christ.) The Lord does not hesitate to congratulate people for diligence in their works of faith, hope, and love (cf. 1 Thessalonians 1:3).
Diligence is a quality that people admire from a safe distance. For the third year in a row, the NBA Finals will feature two teams that have battled for the championship. Each has won once. They will compete again because they have great talent, but they also have diligence, which is indispensable to win a championship. Diligence involves hard work, commitment to a goal, endurance of hardships, and the ability to resolve conflicts. People admire the diligence of these two teams, but most don't want to pay the price of diligence, especially the first two "four letter words": hard work.
Diligence on our spiritual journey is not a casual stroll in the park. Yes, it is a life of joy and peace, but those blessings come as we "walk with the Lord, in the light of his word". Diligence is required in the following ways:
Prayer (individually, with one's spouse/family, with other saints)

Reading of the Scriptures

Putting sin to death

Putting on God's armor and spiritual graces

Meeting together

Sharing your faith
All these can seem overwhelming, and they are unless you believe in their importance, make them a priority, and build them into your life. Trade less important things for matters of spiritual and eternal importance. Value people more than things and personal entertainment. A holiday weekend is an opportunity to reflect. As you enjoy life with family and friends, set apart some time to evaluate your spiritual diligence and how you can change according to this verse.
Grace and peace, David