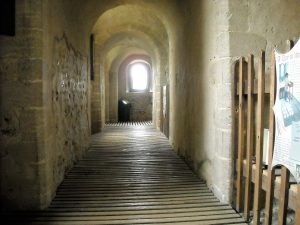 Genesis 39:6-10
So Potiphar left everything he had in Joseph's care; with Joseph in charge, he did not concern himself with anything except the food he ate. Now Joseph was well-built and handsome, and after a while his master's wife took notice of Joseph and said, "Come to bed with me!" But he refused. "With me in charge," he told her, "my master does not concern himself with anything in the house; everything he owns he has entrusted to my care. No one is greater in this house than I am. My master has withheld nothing from me except you, because you are his wife. How then could I do such a wicked thing and sin against God?" And though she spoke to Joseph day after day, he refused to go to bed with her or even be with her (NIV).
In our last article about Joseph, we made a few general observations about temptation. Everyone encounters temptation every day. The Lord Jesus taught his followers to pray to be rescued from temptation (Matthew 6:13; 26:41). Joseph's encounter with it ought to provide sufficient motivation for us to pray. Let's analyze his first battles with the temptation to sexual immorality.
Potiphar's wife aggressively tried to seduce Joseph (39:7). Joseph was in a very vulnerable position. This complicated sin's attack.
He was an unmarried young man with normal sexual desires. We must always realize that sexual desires are very good. God created people with a longing for sexual fulfillment. He made us to enjoy sex. This was not Joseph's temptation; instead, it was to fulfill his sexual desires outside of a marital relationship.

He was a man with frustrated ambitions. It would be too easy to seize something to prove himself to himself.

He was a servant. Normally, he would have to obey her orders. In other words, he had a ready-made "excuse". When we make excuses to do something that we know is sinful, we fall into a dangerous trap. Joseph wasn't looking for an excuse; one was personally delivered to him by his "employer". Many in business receive these "excuses" to drink excessively, to go to "gentlemen's clubs", and to party wildly while away on business trips.
Joseph was caught in a surprise attack. If he were tempted to sexual immorality with a servant girl, that would be a common affair. As the head slave, he could have had occasion to seduce women with a lower position in the household. But his master's wife had designs on him. This was more unusual. Note, I did not say unheard of. We do not have to go looking for sin. It will seek us (cf. 1 Peter 5:8).
Joseph made a godly refusal of her wicked seduction (39:8-9).
He reasoned from general principles. Honor demanded that he not violate the trust that his master had in him. Joseph also respected the marriage relationship that God had established which people have followed from creation (cf. Roman 2:14-15; Genesis 20:3-7). People know that they ought to be faithful to their spouses.

He reasoned from godly principles. He was able to call the seduction to illicit sexual pleasure by its correct name: "such a wicked thing." He viewed sin as foremost of all as an offense against God (cf. King David's confession of his adultery, Psalm 51:4).
Joseph had to endure an unrelenting assault by Potiphar's wife (39:10). His sound and solemn reasoning did not change her mind. Temptation does not walk away when it is first spurned. Joseph had to be on constant guard against this temptation: she spoke to Joseph day after day. Let us not think that temptation will grow tired of harassing us. Temptation is always optimistic about its chances for victory. Joseph acted wisely while being tempted. He refused the sin. "No, I won't go to bed with you." He also refused the occasion of sin. In general, if you would keep yourself from harm, keep out of harm's way. May God give us grace to learn from Joseph's example.
Grace and peace, David