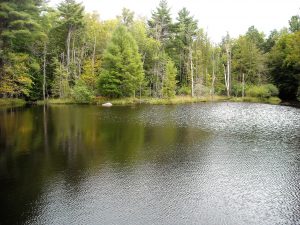 Psalm 25:1-3
To you, O Lord, I lift up my soul. O my God, in you I trust; let me not be put to shame; let not my enemies exult over me. Indeed, none who wait for you shall be put to shame; they shall be ashamed who are wantonly treacherous (ESV).
David felt the pull toward expecting disgrace. It is unclear when he wrote this psalm, but he had many such times before and after he became king. In this first prayer, his chief concern was about his enemies beating him, with the result of his utter disgrace. What do you do when your team is four runs down in the bottom of the ninth and you seem sure to lose? The Almighty God sits on your bench.
David refuses to admit defeat; he joins the good fight of faith. He actively trusts in God. He lifts up his soul to his covenant Lord. To lift up one's soul is to direct it to seek something (cf. Psalm 24:4); here it speaks of setting your whole heart on God as the chief good you seek (cf. Psalm 16:2). He longs for God. In the midst of the uproar, David was self-controlled. When boats are out on the Great Lakes and the small craft warnings are raised, wise captains put about and head toward harbor. It is wise to seek the all-sufficient God in trouble.
Very often, your soul might feel like it cannot rise to God. It is like it has lost its wings. The sorrow or melancholy mood or temptation or anger can lead you into the trap of assuming there is no way out. In such horrible seasons, don't give up on prayer, but exert all your faith to lift up your soul to God. God our Father wants us to draw near to him (James 4:8).
During the struggle, David refreshes his soul by telling the truth about God and his interaction with people. He relies on two truths that deal with the ultimate outcome of life. Short-term results might give the wrong impression, but in the end two facts will be clear.
No one whose hope is in God will ever be put to shame. The Lord has committed himself to our final triumph. He will demonstrate through your life the omnipotence of his grace and mercy. The present sneers and mockery of those against you will be silenced by the acclamation of the Lord, "Well done, good and faithful servant!"
Everyone who is treacherous will be put to shame. David knew the bitterness of betrayal by his father-in-law, his close friend, and his son. He experienced the cheers and the jeers of the crowds. In all human experience, there is a time for love and a time for hate (Ecclesiastes 3:8). We cannot escape this. But God assures his people that judgment will come on the ungodly.
It seems everyone has enemies who seek their ruin. We may pray that their wicked schemes do not come to fruition. "Confuse them, defeat them, O Lord." Yet do not lift your soul up to hatred. Turn it to love your enemies (Matthew 5:44). Pray for protection, and trust God to vindicate you.
Grace and peace, David