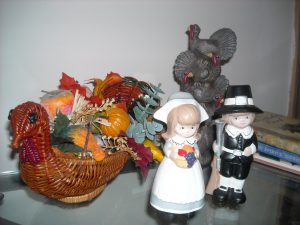 Genesis 26:12-16
What I am about to write, I write cautiously. Sin lurks in the human heart (Mark 7:21-23), and it needs only the slightest encouragement to break out in all sorts of evil. For this reason, I write cautiously, but we must always pursue all the truth of the Scriptures.
Isaac had sinned. He had lied and told his wife Rebekah to lie. He had done that to try to protect his life. He was weak spiritually, though he was a believer in the true and living God. In his weakness, he had relied on his own wisdom rather than God's power. But God had mercifully rescued Isaac and Rebekah from a very dangerous situation (26:6-11). God stirred the king of the Philistines, Abimelech, to issue an "order of protection", so that no one would harm God's people. Later Philistine rulers would not act that kindly.
The human heart likes to boast about self-effort, especially in "religious duties". We wrongly imagine that "God likes us" because we do the proper religious stuff. We expect God to bless people who are pious and strict in their religious observance. We end up fretting and perhaps displeased when the wicked prosper (cf. Psalms 37 & 73) and the righteous suffer (Job). If we are on a "religious performance treadmill", we might be even more shocked when a professing believer prospers although they have displeased the Lord.
The case is more troubling in our text. Not only did the Lord rescue Isaac and Rebekah from their sin, but the Lord blessed them lavishly. Isaac became rich and continued to prosper until he became very wealthy. That does not seem fair to anyone who supposes that our works earn God's blessings. It appears that sin is a reason for God to show grace (cf. Romans 6:1-2). Yet the Lord was not blessing Isaac because of his disobedience. God acted in grace that they didn't deserve, because he kept the covenant that he had made with Abraham and Isaac to bless the world through their seed (26:4). God had a purpose to bless the nations through the seed or offspring, and that Person is Jesus the Messiah. For this reason, Isaac received continued grace to guarantee their survival.
But we live in a fallen world. Isaac's God-given prosperity was the occasion of the envy of the Philistines. If they had loved their neighbor Isaac, they would have rejoiced over God's goodness to an undeserving man. This jealousy became so extreme that Abimelech expelled Isaac from his land. Observe the hand of God. Abimelech kicked him out but didn't attack or kill him. Under orders to stay in the Promised Land, Isaac had to stay in another place that was not part of Abimelech's territory. And God continued to give grace and mercy to an undeserving man.
This week when your family gathers to thank God, do not boast in your faith, obedience, or service to God, as if God was required to bless you. Instead, trace the benefits that you enjoy back to the continued grace of God. It is by grace that we stand (Romans 5:2).
Grace and peace, David