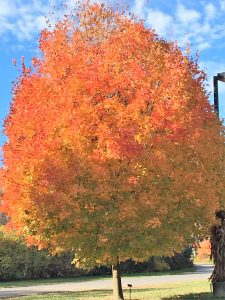 Psalm 55:22
Cast your burden on the Lord, and he will sustain you; he will never permit the righteous to be moved (ESV).
Our subject is our burdens and what to do with them. Many weights can metaphorically be placed on us. We listed several in our previous article. Now, how do we handle them? I remember being in the process of moving last year. There were boxes all over, and stacks of stuff to get rid of. Some went to family, some to charity, some to storage, and the rest in the dumpster. We couldn't move on until all the extra stuff was cast off.
Our lives are journeys through this world to our final destination. Every follower of Christ is on the journey to glory, to the heavenly city. Although we have the burden of sin and guilt removed and being removed through the blood of Christ (1 John 1:7), we have other burdens that can weigh us down and hinder our progress. We must cast off what is laid upon us. It should be obvious, but in practice this can be difficult: We cast something off when we get rid of it. I like to fish, especially when I'm catching fish. I use a spinning rod to cast the bait in the presumed direction of the fish. Often, I need to reel the bait back in and cast it out again. That is not what this verse is advising us. We cannot cast our burdens and reel them back in. The chronic worrier has severe struggles in this matter.
Our verse urges us to cast our burdens on the Lord, on our covenant God and Father. When we truly cast them on him, not reeling them back again, he takes them. The Lord God is "big enough" to handle everything we all cast on him, for his power, wisdom, and kindness are unlimited. When Sharon and I took many boxes of stuff to charity, we left them there. We cut our ties with our former possessions. They no longer belonged to us when we gave them away. We must grasp this when we cast our burdens on the Lord. The burdens now belong to him, and we ought to stop thinking and feeling like we still have ownership over our old burdens. Our great Father has taken them; they are his concern now. The good news is that he invites us to do this!
Now notice the promise he makes in two different ways. First, the Lord promises that he will sustain you. Notice carefully that our Father does not promise the end of the burden in every case. Sometimes he does remove them, but usually he supplies strength to endure and move on with the burden. He promises to sustain us in the journey with him, not to give us a pleasure filled trip to the destination of our choosing. The apostle Paul learned this while burdened. But he said to me, "My grace is sufficient for you, for my power is made perfect in weakness." Therefore I will boast all the more gladly of my weaknesses, so that the power of Christ may rest upon me (2 Corinthians 12:9 ESV). Our God will be with us so that we will learn the joy of what his strength can do.
Second, he will never permit the righteous to be moved. The burden, though a hindrance, will not be destructive. It will not stop our journey or push us onto another path. He will give grace, so that we persevere joyfully. The apostles experienced this promise. Then they left the presence of the council, rejoicing that they were counted worthy to suffer dishonor for the name (Acts 5:41 ESV). We will receive his help and joy when we cast our burdens on the Lord.
Do you feel crushed under your burdens? The Lord generously offers his grace and help in your time of need. Seek him in faith, and you will receive, because no one has ever sought him in vain.
Grace and peace, David