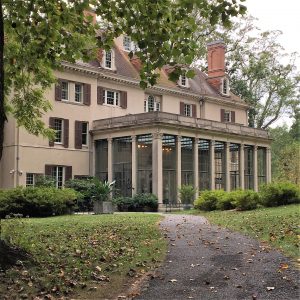 Luke 15:1-10
In this section we read an encounter of Jesus with the Pharisees about the nature of God's love and mercy toward people. The Pharisees (the Jewish religious leaders of that time) were of the opinion that God loves good people and certainly not people far away from God. In their mind they could not imagine that the Holy One of Israel would want to be with people that lived rebellious lives against him. They assumed that God loved nice religious people like them, or rather like they thought they were. For this reason, Jesus talks about what God's love accomplishes when he finds sinners.
Jesus told them how the lost sinner who is found by the Lord is repentant. The Pharisees looked on the outward condition of people, and all that they could see was how those following Christ used to be: tax collectors, thieves, drunkards, prostitutes, irreligious, etc. In this they were not unlike other people. You know how it is. People do not believe that anyone can really have his or her way of life change. But Jesus told people not to concentrate on the outward appearance to the neglect of the inner person of the heart (Matthew 23:25-26). True change begins from the inside out. Proper outward actions are spiritually meaningless unless they flow out from a clean heart.
When Jesus finds a sinner, he gives that person a new heart, a heart that continues to repent (cf. Acts 3:26; 5:31; 11:18), a heart that wants to fellowship with the Holy God.
Notice the phrase "one sinner who repents" (15:7, 10). To repent means to have a change of mind about God, sin, oneself, Jesus Christ and the way of salvation. The Spirit of God sets the saved sinner free from bondage to sin (what is called total depravity or radical corruption). The Spirit teaches the mind with the truth that is in Jesus, gives the emotions godly desires, and sets the will free from bondage to sin and Satan. Have you repented? Is there an ongoing change of mind in you regarding God, sin, yourself, Christ and the way of salvation?
After telling them how God changes sinners by his grace, the Lord Jesus told them about the correct attitude they ought to have about the salvation of sinners. Joy is the proper response to the repentance of sinners.
The Pharisees and the law experts muttered about what was happening. They could not believe that a respectable rabbi like Jesus would welcome sinners into his fellowship and actually eat with them!  Extending a welcome of grace to the unworthy was unthinkable. It was like they were saying, "If the lost sheep wants to be found, it will find its way back to the fold. If the lost coin wants to be found, it will roll back where the woman can find it." Every such opinion, of course, is utter nonsense. Sinners do not seek God (Romans 3:11), because all unsaved sinners are dead in sin (Ephesians 2:1). Though the Pharisees and teachers of the law should have understood the first of the doctrines of grace, their problem went much deeper. They did not see their own need of grace. They could not imagine that they might be a lost sheep or a lost coin. The Pharisees and teachers of the law, like many in our day, believed in conditional love, conditional grace, and ultimately, a conditional God. In the views of such people, sinners can only receive God's love if they first measure up and change their lives by becoming very religious.
But Jesus must tell what God's attitude toward repentant sinners really is. God gladly, happily, and joyfully receives sinners. Jesus says that God rejoices like a shepherd who has found his lost sheep, though he had ninety-nine others. Jesus says that God rejoices like a woman who has found her lost coin, though she had nine others.
Christians, brothers and sisters, are we imitating our Father's welcoming love? Do we extend a welcome sinners to receive God's love now? Or do we expect others to "measure up" first?
You might think that you are the worst of sinners. Your life perhaps has been godless, greedy, profane and blasphemous, dishonest, intoxicated again and again with drugs and alcohol, rude, self-seeking, unkind, heartless, violent or sexually immoral. The world may have tired of you, or your family may have cast you off. Whatever you are, wherever you are, listen to this word about Jesus, intended as a criticism, but gloriously true nonetheless: "This man welcomes sinners!"
Grace and peace, David