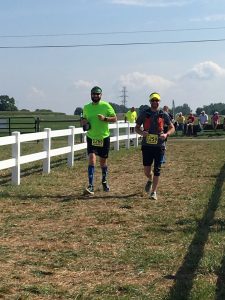 1 Samuel 16:1-13
Life is filled with waiting. We wait for babies to develop in the womb and be born. We wait for many months as they grow from crawling to toddling to walking. We wait for them to talk. When we were little children, we waited for the nights we could stay up later and for days we could go more places outside our homes. (How sad to be a child in this time and never know the joy of exploring the woods with your young friends!) When we were children, we waited to become teenagers. When we were teens, we waited to get our driver's licenses and to go out with our friends. We had to wait to graduate, so that we could go to college, or start a career, or go into the military. We had to wait to buy our first car, to get married, to have children, or to buy a house.  Then we had to wait for our own children to grow, to grow on a dream vacation, or to accomplish many goals. We wait for half marathon runners to finish their race. Life is filled with waiting.
David, the shepherd and psalmist, had to wait. When he was a teen, God had Samuel the old prophet anoint David as the next king of Israel. But David did not immediately become king. Instead, David had to wait. He had to serve under the man he was to replace as king. This might have been beneficial for David in many ways but it was not pleasant. Though he married Saul's daughter Michal, he quickly became an outcast, and his father-in-law chased him for years around Israel and finally out of it. This involved much suffering for David and set the stage for a tense, dysfunctional relationship with Michal. When he was thirty, David finally became king – but only over one tribe, not the whole nation. He had to endure seven and a half bitter years of civil unrest while he waited to become king over the whole nation. David had to wait, and it wasn't pleasant.
The Bible is filled with many stories of people who had to wait, and many of these were strong believers in the true and living God. Abraham and Sarah waited until he was one hundred and she was ninety until Isaac was born. Isaac and Rebekah had no sons until he was sixty. Jacob had to wait seven years to marry Rachel, and many more to escape the domination of his father-in-law. Moses had to wait and tend sheep for forty years until it was God's time for him to rescue his people, and the rest of his life was filled with waiting forty more years to go into the Promised Land. But he never made it because he lost his patience. Joshua and Caleb had to wait forty years to enter the Promised Land, because of the unbelief of their contemporaries, who perished in the wilderness. Then they had to wait to get their inheritance until the conquest was complete. Many of the people of God had to wait long years to do what the Lord had called them to do. And some of them suffered in many ways in their years of waiting. Life is filled with waiting.
The Holy Spirit counsels us in the word about waiting:
He advises us to wait. Wait for the Lord; be strong and courageous. Wait for the Lord (Psalm 27:14 HCSB).
He tells us that we will find new strength as we wait on the Lord. But they who wait for the Lord shall renew their strength; they shall mount up with wings like eagles; they shall run and not be weary; they shall walk and not faint (Isaiah 40:31 ESV).
He informs us that we must all wait for the coming of complete redemption. The waiting is not pleasant. And not only the creation, but we ourselves, who have the firstfruits of the Spirit, groan inwardly as we wait eagerly for adoption as sons, the redemption of our bodies (Romans 8:23 ESV). See also (Galatians 5:5; 1 Thessalonians 1:10; Titus 2:13; Hebrews 9:28; 2 Peter 3:12).
The Spirit works patience in us that we might wait. The fruit of the Spirit is… patience (Galatians 5:22 NASV; etc.)
We are not told that waiting is easy or fun or a walk in the park. It is difficult for time-focused beings like ourselves to wait. We want everything fast. Our "instant everything" culture breeds impatience. Let us not be impatient with people… or with God. Love is patient (1 Corinthians 13:4).
Grace, peace, and joy, David and Sharon