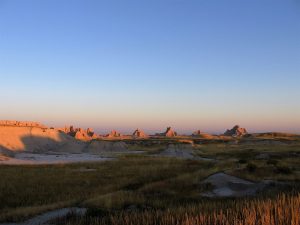 Exodus 5:22-6:12
God knows what happens in our world. He knows the joy and the sorrow of every person. God also remembers the promises he has made to people. God had made a covenant with the Patriarchs of the Hebrew people to give them the land of Canaan (6:4). He had also told Abraham that they would not gain the land for four hundred years, during which time the people would be enslaved and mistreated (Genesis 15:13-14). God told Moses that the time had arrived for the Lord to remember his covenant promise. We can only understand God's plan when we take the position of learners and confess that his way is best because he is God. It's not about us, but about him. When faced with hardship, this can be a very troubling truth, until we grasp that the Lord also works through our adversity for our greater good. This good purpose involves a God-initiated relationship. Here is the way that the Lord would act to make the descendants of the Patriarchs his people.
The Lord promised to bring them "out from under the yoke of the Egyptians" (6:6). The Egyptians were using the people of Israel like yoked oxen. God would end that oppression that had brought much suffering to them. In our time we see many of the people of God under tyrannical regimes. God will rescue them at his appointed hour, as he rescued Israel.
The Lord presented the method of deliverance (6:6). The method was to set them free from "being slaves to them" and to redeem them "with an outstretched arm and mighty acts of judgment." To redeem means "to set free by the payment of a ransom". In this case the focus is on the idea of setting the people free from slavery in Egypt. God used this act to set up a pattern that would teach us about our redemption from sin. Notice how the redemption would be accomplished. God would act with power and judgment against those who had oppressed his people. Here is the justice of God, bringing judgment on those who had done evil. God will judge all evildoers with justice at the last day (Matthew 25:31-36; Revelation 20:11-15).
The Lord procured the suffering slaves as his people (6:7). Though very great and majestic, God is "gentle and humble in heart", as Jesus made known God's character (John 14:7; Matthew 11:29). So the infinite God was willing to take the weak and lowly and the despised (1 Corinthians 1:27-28) as his own people. He did not need great people to validate him as a great God; instead, he sought out those who were assumed to be nothing, slaves, to transform them into his free people. In this way he would demonstrate his greatness, and in this way they people would "know that I am the Lord your God".
The Lord pointed out the goal, which was to bring them to the land he had sworn by covenant oath to the Patriarchs (6:8). Observe how the Lord says twice that he would give them the land. It would be their gift from him. This was his grace to the old covenant people, and it is clearly shown to be by grace and not works, because of their constant rebellion against them before they went into the land.
So then, God took the initiative to make them his people and to provide for them. And Moses told them the message that the Lord had told him to tell them (6:6, 9). However, they failed to listen to God's words, because of their discouragement and experience of cruel bondage. An assessment of Moses' situation from a worldly perspective was bleak, as he well understood. This made the whole conversation rather dissatisfying to Moses. If a message with great promises could not convince Israel that God was soon to help them, how could a bare command to a cruel monarch persuade him to let Israel go?
This is the reason we need to have faith in God and his words, especially when everything seems to be against us. How is your faith in God? Does it fill you with hope? Or can you see no further than your present dissatisfaction with what God is doing now? Trust in God.
Grace and peace, David